LinkedIn endorsements: building authority, one peer at a time
July 20, 2013
LinkedIn is an exceptionally valuable platform for professional networking.
It serves to provide information on potential employers, candidates, suppliers, partners, clients and competitors. It enables conversation through group discussions, advertisement through targeted banners and status updates, and allows validation of capabilities through 'endorsements'.
Recent changes on LinkedIn included the much greater emphasis on validating the skills of those with whom you are connected.
Every time you visit a profile, a blue box appears above the name and portrait, with a series of terms which the individual has selected, inviting your confirmation of these skills. Immediately upon confirming these, a panel with four more appears, in an endless sequence. You may confirm these singly or all at once. You will recognise that this has the potential to be a major time-commitment, and elect to close the window!
Skills can be selected on your own profile or suggested by your contacts. I initially selected terms which consolidated my capabilities into a few specific terms. However, I recognise that some terms and acronyms will be unknown to some connections, and they may volunteer other terms which are meaningful to them.
As a result, my profile is well-endorsed for Web Design, but also for Web Development, User Interface Design, Online Production, Corporate Websites, Wire Framing, User Experience, Digital Media, Mobile Design and Website Development. Some of these terms highly specific and others more general, some are mutually exclusive and others are interchangeable. They simply reflect the understanding and common use of terminology by a broad range of connections.
Likewise, my profile displays many terms for motion picture production, including: Video, Web Video, Video Production, HD Video, Videography, Digital Video, Video Editing, Final Cut Pro, Film Production and Film.
LinkedIn endorsements are another example of an online network utilising User Generated Content (UGC) to build a more comprehensive and accurate database (like a global 'Wikipedia' of professionals). When Google searches for an individual name ofter display a LinkedIn profile as the top listing, the importance of accuracy is critical.
As these terms help to identify your capabilities, it is a valuable exercise to continually monitor incoming endorsements and to reciprocate by endorsing your connections.
The LinkedIn site and your profile (and professional life) will both benefit.
From Our Clients
Digital Tsunami's work for Leighton International has been of an extremely high quality, highly responsive and flexible in approach. Andrew and his team worked with us to understand our needs and find the most appropriate solutions.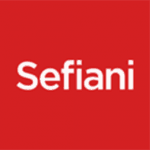 We are delighted with our new website and early feedback from clients and associates is very positive.
The overall impression is that it is a very professional, informative website and conveys the feeling that Sefiani is a quality organisation with skilled, friendly staff.
Thank you for all your help and patience in working with us for this successful outcome.
We were very happy with the development process and the outcome. The objectives have all been achieved, in terms of usability and ease of use in updating the site. You definitely nailed both of these.
Thanks to you and the Taishan production crew. Andy and the rest of the team were outstanding. Their professionalism was evident the entire time and they seemed to build a nice relationship with the factory employees, which led to a real spirit of cooperation. My sincere thanks for a job extremely well done.
I am very happy with my new website from Digital Tsunami.
Not only did they design it, they also created my logo, and gave me valuable advice and professional feedback.
Through Digital Tsunami, my website now looks professional, easy to navigate and (through my customised CMS), easy to update.