LinkedIn endorsements: building authority, one peer at a time
July 20, 2013
LinkedIn is an exceptionally valuable platform for professional networking.
It serves to provide information on potential employers, candidates, suppliers, partners, clients and competitors. It enables conversation through group discussions, advertisement through targeted banners and status updates, and allows validation of capabilities through 'endorsements'.
Recent changes on LinkedIn included the much greater emphasis on validating the skills of those with whom you are connected.
Every time you visit a profile, a blue box appears above the name and portrait, with a series of terms which the individual has selected, inviting your confirmation of these skills. Immediately upon confirming these, a panel with four more appears, in an endless sequence. You may confirm these singly or all at once. You will recognise that this has the potential to be a major time-commitment, and elect to close the window!
Skills can be selected on your own profile or suggested by your contacts. I initially selected terms which consolidated my capabilities into a few specific terms. However, I recognise that some terms and acronyms will be unknown to some connections, and they may volunteer other terms which are meaningful to them.
As a result, my profile is well-endorsed for Web Design, but also for Web Development, User Interface Design, Online Production, Corporate Websites, Wire Framing, User Experience, Digital Media, Mobile Design and Website Development. Some of these terms highly specific and others more general, some are mutually exclusive and others are interchangeable. They simply reflect the understanding and common use of terminology by a broad range of connections.
Likewise, my profile displays many terms for motion picture production, including: Video, Web Video, Video Production, HD Video, Videography, Digital Video, Video Editing, Final Cut Pro, Film Production and Film.
LinkedIn endorsements are another example of an online network utilising User Generated Content (UGC) to build a more comprehensive and accurate database (like a global 'Wikipedia' of professionals). When Google searches for an individual name ofter display a LinkedIn profile as the top listing, the importance of accuracy is critical.
As these terms help to identify your capabilities, it is a valuable exercise to continually monitor incoming endorsements and to reciprocate by endorsing your connections.
The LinkedIn site and your profile (and professional life) will both benefit.
From Our Clients
We have been a client of Digital Tsunami now for a number of years.
As an ASX listed company, we seek reliability with our suppliers. Digital Tsunami have proven they are reliable and trustworthy multiple times.
We host multiple websites and services through them, and use them for technical and creative work.
There has never been an issue, they are always on top of all technical details, and simply provide the best possible solution around a given budget, and get things right first time. Clearly they have excellent quality controls and that shows in their services.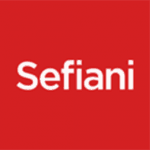 Digital Tsunami has supported us for many years now, and we continue to be impressed by the standard of service and advice. We not only get quality web design and implementation, but also honest feedback and suggestions which are crucial to the final product.
Digital Tsunami is able to discuss ideas with us and then develop them into a practical solution online, and this 'team' effort ensures the results are of the highest quality.
When our website is the first thing people look to when making an assessment on our company, I'm pleased to know that we have Andrew and his team behind us.
(We) took a fairly substantial audit of .. sophisticated sites both technically and creatively .. Out of six prominent designers, Digital Tsunami stood out.
The quality of the images, the sophisticated management of text .. together with smooth animations makes (our) website of very high calibre.
I would personally rate this site in the top 2 percent of world wide web sites today.
I'm very pleased with my new website. Clean, crisp and well-ordered. Many thanks to Andrew and the team at Digital Tsunami for their speedy work and dedicated follow up, ensuring a glitch-free launch!
By taking the time to understand our business, industry and vision, Digital Tsunami created a site that truly reflected our leadership position in the market and our strategic direction.
Digital Tsunami's expertise in visual design, photography, website navigation and business writing, resulted in an extremely effective website.
The project was expertly managed from end to end which resulted in a fast and efficient process.