PayPal Here! secure iPhone card reader
July 10, 2012
PayPal HereTM, is a new and simple way to accept credit and debit cards and PayPal, any time, anywhere, via your iPhone and a lightweight plugin device.
The devices have been shipped to early adopters who registered interest when the release was announced in early 2012.
This convenient e.commerce solution consists of an iPhone app (running on iOS 4) and a lightweight (12g) device, which is inserted into the headphone socket at the top of the iPhone.
Security benefits both vendors and customers, as the transaction can be conducted on any location (with an Internet connection), and the card does not need to leave the customer's sight, preventing card 'skimming', where card data is read surreptitiously and later cloned.
The device will be particularly valuable to tradespeople and companies offering on-site services, where the ability to accept payment via a credit card, debit account or PayPal, will be an immediate, cost-effective and transportable payment solution.
Visit the official site for more information on PayPal Here!
From Our Clients
Thanks to you and the Taishan production crew. Andy and the rest of the team were outstanding. Their professionalism was evident the entire time and they seemed to build a nice relationship with the factory employees, which led to a real spirit of cooperation. My sincere thanks for a job extremely well done.
I would like to thank you for your tremendous contribution to Foodbank over the years.
The organisation certainly wouldn't be where we are today without your support!
I have viewed all the videos and would like to commend you on the excellent quality.
I would like to thank you for the excellent editing which portrays the event as dynamic and stimulating.
Once again, thanks for your promptness and partnership.
The current challenge of my job at Abbott is one of the greatest I've faced in 25 years of IT career. It's reassuring to know I can count on people like you when things go wrong.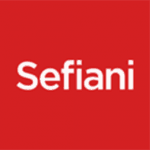 We are delighted with our new website and early feedback from clients and associates is very positive.
The overall impression is that it is a very professional, informative website and conveys the feeling that Sefiani is a quality organisation with skilled, friendly staff.
Thank you for all your help and patience in working with us for this successful outcome.