Originality in advertising. A subjective view
July 11, 2012
I still recall the stark print advertisement, years ago, which sparked my love of advertising.
Done well, advertising grabs your attention, stimulates your emotions and is highly memorable.
However, emotions are also aroused within the advertising world on the issue of originality.
According to Campaign China, advertising agency DDB Group Hong Kong has succumbed to criticism and re-edited a current Towngas television commercial, after clamour over a perceived lack of originality by the public and claims of conceptual theft by competitor agencies.
The 30-second TVC launched in June to celebrate 150 years in Hong Kong, and showed a series of Towngas technicians standing or walking through a multitude of Hong Kong locations, from historic to contemporary. As a one-time resident of Hong Kong, the film generated in me the clearly intended sense of pride in the city and the contribution of The Hong Kong and China Gas Company Limited.
The action within the spot has been likened to the videos of idiosyncratic dancer and world traveller, Matt Harding. The "Dancing Man" videos had become a viral phenomenon and Matt's travels were subsequently sponsored by Visa as an advertising campaign. Strangely, the degree of originality in that campaign has not been questioned!
The rationale for the claim of plagiarism is that, like Matt, the actor remains centred in frame while intercutting between different locations. Centre-frame is hardly an original placement and was understandably necessary for consistency.
As a professional film-maker and someone who had seen the "Dancing Man" videos, I made absolutely no correlation with it while watching the Towngas spot.
If centre-frame was the focus, then why not identify the source as the online campaign for Johnnie Walker, in which actor Robert Carlyle narrates the history of the brand for over six minutes, as he continuously walks toward a receding camera?
The concept is not unique. In fact the very first television commercial on which I worked, (in 1983), consisted of a male model, centred in frame, walking toward a reverse tracking camera on multiple locations!
An adman from a competitor agency commented on the Towngas concept, "While there's nothing strictly criminal .. " !! What an inference! Some may consider that if a lack of originality in advertising concepts was criminal, there would be precious few creatives not 'doing time'.
Originality is mostly demonstrated in the clever ways in which existing elements are perceived or recombined, and only very rarely in the components themselves.
I would be levelled with claims of unoriginality if I reverted to famous quotations, but there are many which reflect upon the difficulty in creating anything original, more so than ever today, with the immediacy and immense volume of content generated.
In today's dynamic media environment, it is an entirely impossible task for any creative to absorb all motion picture media (advertising award entries, publicly aired spots, dramatic shorts, feature films, music clips, online videos). With YouTube adding more than a day's viewing material every hour, how can anyone realistically expect to be exposed to all current and past creative concepts. How could they possibly remember all these, and guarantee no similarity between their work and a existing concept?
There is a vast difference between lazy duplication and a thematic resemblance.
Naturally, where there are agencies competing for big accounts within declining TVC markets, and individual creatives whose egos, professional reputations, awards and commercial successes are based on the concept of originality, debate will continue.
Sources:
Robert Carlyle for Johnnie Walker
From Our Clients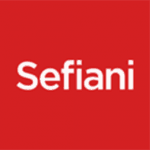 We are delighted with our new website and early feedback from clients and associates is very positive.
The overall impression is that it is a very professional, informative website and conveys the feeling that Sefiani is a quality organisation with skilled, friendly staff.
Thank you for all your help and patience in working with us for this successful outcome.
We are all very happy with the new website and believe it captures the essence of the Group One brand.
Andrew and colleagues were able to assist at every step of the website production process, providing a sleek layout with high quality images. We would like to thank the Digital Tsunami team for an excellent job.
Digital Tsunami is awesome.
Knowledge far beyond my expectations, led to the site being beautifully creative with simplicity, which is just perfect for a young female artist.
Andrew's patience and respect was impeccable, but what I loved most, was that he just knew what to do EVERY single time ... just the perfect web creator.
Thank you Digital Tsunami. Thank you Andrew
Thank you for the development of an updated brand image for Wah Yuet in China.
While originally contracted to produce a video highlighting Wah Yuet's manufacturing capabilities, it was apparent very quickly that your understanding of our requirements, combined with your experience, were the perfect fit to create a new logo and style guidelines for the company. While relatively small in scope, you were dedicated to the success of the project and I am pleased to say that you hit the bullseye!
I'm very pleased with my new website. Clean, crisp and well-ordered. Many thanks to Andrew and the team at Digital Tsunami for their speedy work and dedicated follow up, ensuring a glitch-free launch!