A new year .. a new office.
March 1, 2014
As with any dynamic company, Digital Tsunami has many office addresses over the years. When the company was founded in 1996, we had a brilliant office with large private roof terrace in Wellington Street Central, Hong Kong. Our current Hong Kong office is in Two Chinachem Exchange Square, North Point.
We have now migrated our Australian office to level 12, One Pacific Highway, North Sydney. One Pacific Highway is a prominent building, featuring a distinctly curved exterior, with an unimpeded view of the northern approach to the Sydney Harbour Bridge and the CBD beyond.
The North Sydney location of each our four Australian offices since 1999, has been a strategic decision, with two fundamental rationales. Firstly, North Sydney is a location easily accessible to the entire Silicon Corridor which extends from North Sydney to North Ryde, clients all over the greater Sydney metropolitan area and the airport via the Harbour tunnel and expressways. Secondly, North Sydney is immediately recognisable to Digital Tsunami's many offshore clients, without the need for clarification.
Digital Tsunami business cards do not list a street address, but a QR code links to the website contact page which is always current. This approach ensures the maximising of both print and digital media: print has a longer shelf life and therefore investment in a larger print run and higher quality can be amortised to deliver a lower unit cost; the QR code drives mobile traffic to the website on which data can be updated instantly via a CMS.
The vast majority of our work is 'in the cloud' and so apart from face to face client meetings, our most important address is the web address. For over 17 years, this web address has not changed, whereas we have upgraded data centres and offices multiple times!
Since 1996, Digital Tsunami has delivered marketing communications solutions to clients across the globe, in many sectors, including: building, construction and engineering, consumer goods & FMCG, corporate services, education & training, financial services, government, healthcare, hospitality, human resources, legal, logistics, manufacturing, mining & resources, retail, safety & security, and tourism.
This latest office move reflects the positive sentiment of the market, and we welcome the opportunity to contribute to the efficient and evocative marketing communications of your brand.
To discuss solutions for your business, contact us today.
From Our Clients
You have demonstrated patience, perseverance, attention to detail and a rare ability to perceive what was needed even when we didn't. We are delighted with the site, it performs and looks great and our enquiry rate since it superseded our previous website has already increased by 20%.
Your team has been great to work with. Tamara is very quick to catch on to things and Amir's code and CSS has impressed David due to its' simplicity and elegance.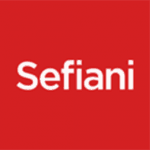 We continue to be impressed by the standard of service and advice. We not only get quality web design and implementation, but also honest feedback and suggestions which are crucial to the final product.
(We) took a fairly substantial audit of .. sophisticated sites both technically and creatively .. Out of six prominent designers, Digital Tsunami stood out.
The quality of the images, the sophisticated management of text .. together with smooth animations makes (our) website of very high calibre.
I would personally rate this site in the top 2 percent of world wide web sites today.
I have enjoyed working with you on this important project and have been particularly impressed by your company's professionalism. The speed and accuracy of your work has been first rate and your creative input has been instrumental to the success of the project.