New technology simplifying WHS for civil construction firm
December 12, 2013
Canberra based civil construction firm, Group One, has embraced new technology to simplify and improve workplace health and safety (WHS) monitoring activities. Supervisors have been supplied with iPads and can access custom developed applications from worksites across the ACT.
Supervisors use the iPads on site to undertake inspections, monitor plant, complete Safe Work Method Statements (SWMS), and capture identified hazards in 'real time'. Time and dates are automatically applied and photographs can be uploaded to all items on inspection check lists.
Supervisors have embraced the technology as it offers a simple paperless process that allows them to record the information on the spot and press send when completed.
Group One WHS Manager Josh Causer, said the new technology has made the process easier, but also increased WHS monitoring activity on site.
"Before we introduced the iPads, generally about one documented inspection a month was carried out by the Systems Manager. Now we are generating around 16 a month on each active site. It has moved us from the tick and flick approach of most paper checklists, to a more meaningful and accurate record of WHS activities".
Following the successful trial of the monitoring applications, Group One will continue to expand its use of technology to simplify and streamline activities. This includes the development of in-house applications for inductions and toolbox talks.
A privately owned company, Group One delivers superior outcomes on a diverse range of road, bridge, civil infrastructure & custom construction projects. Group One is prequalified for projects up to $20 million under the Austroads National System, and has third party accredited systems for Quality; Environmental; and Occupational Health & Safety.
Digital Tsunami developed a clean and effective online presence for Group One in 2012, and has delivered many marketing communications solutions to clients in the building, construction and engineering sector, within EMEA (Europe / Middle East / Africa), Australia and the Asia/Pacific regions.
From Our Clients
Clients have really appreciated the video .. sales staff are so pleased to have this tool. It is very empowering to show.
Digital Tsunami was professional, responsive and accurately interpreted our brief. The final result was a new website that was in keeping with the iBurst brand essence and proposition.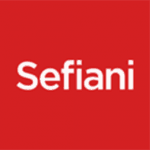 Digital Tsunami has supported us for many years now, and we continue to be impressed by the standard of service and advice. We not only get quality web design and implementation, but also honest feedback and suggestions which are crucial to the final product.
Digital Tsunami is able to discuss ideas with us and then develop them into a practical solution online, and this 'team' effort ensures the results are of the highest quality.
When our website is the first thing people look to when making an assessment on our company, I'm pleased to know that we have Andrew and his team behind us.
Thank you for all your efforts in creating our new website which achieves our agreed objectives : elegantly smart, yet understated, professional and easy to use.
By taking the time to understand our business, industry and vision, Digital Tsunami created a site that truly reflected our leadership position in the market and our strategic direction.
Digital Tsunami's expertise in visual design, photography, website navigation and business writing, resulted in an extremely effective website.
The project was expertly managed from end to end which resulted in a fast and efficient process.