New technology simplifying WHS for civil construction firm
December 12, 2013
Canberra based civil construction firm, Group One, has embraced new technology to simplify and improve workplace health and safety (WHS) monitoring activities. Supervisors have been supplied with iPads and can access custom developed applications from worksites across the ACT.
Supervisors use the iPads on site to undertake inspections, monitor plant, complete Safe Work Method Statements (SWMS), and capture identified hazards in 'real time'. Time and dates are automatically applied and photographs can be uploaded to all items on inspection check lists.
Supervisors have embraced the technology as it offers a simple paperless process that allows them to record the information on the spot and press send when completed.
Group One WHS Manager Josh Causer, said the new technology has made the process easier, but also increased WHS monitoring activity on site.
"Before we introduced the iPads, generally about one documented inspection a month was carried out by the Systems Manager. Now we are generating around 16 a month on each active site. It has moved us from the tick and flick approach of most paper checklists, to a more meaningful and accurate record of WHS activities".
Following the successful trial of the monitoring applications, Group One will continue to expand its use of technology to simplify and streamline activities. This includes the development of in-house applications for inductions and toolbox talks.
A privately owned company, Group One delivers superior outcomes on a diverse range of road, bridge, civil infrastructure & custom construction projects. Group One is prequalified for projects up to $20 million under the Austroads National System, and has third party accredited systems for Quality; Environmental; and Occupational Health & Safety.
Digital Tsunami developed a clean and effective online presence for Group One in 2012, and has delivered many marketing communications solutions to clients in the building, construction and engineering sector, within EMEA (Europe / Middle East / Africa), Australia and the Asia/Pacific regions.
From Our Clients
I happily recommend Andrew and the Digital Tsunami team.
I have dealt with many web marketing and support companies over the years, and have been very impressed with Digital Tsunami's response, advice and understanding of their field. I recommend talking to Andrew about your next web project.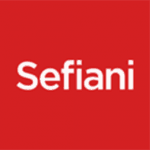 We are delighted with our new website and early feedback from clients and associates is very positive.
The overall impression is that it is a very professional, informative website and conveys the feeling that Sefiani is a quality organisation with skilled, friendly staff.
Thank you for all your help and patience in working with us for this successful outcome.
Digital Tsunami is awesome.
Knowledge far beyond my expectations, led to the site being beautifully creative with simplicity, which is just perfect for a young female artist.
Andrew's patience and respect was impeccable, but what I loved most, was that he just knew what to do EVERY single time ... just the perfect web creator.
Thank you Digital Tsunami. Thank you Andrew
Working with this team has been a delight and the resulting website far exceeds our expectations. All stages of the process were handled professionally, promptly and creatively. Discussions went smoothly, with flawless communication and suitable and sensible solutions whenever issues were raised. Time frames were either met or delivered early. The site was 100% accurate, indicating impressive attention to detail.
Without exception, the feedback on our site has been outstanding - clear and thoughtful layout, appropriate and interesting graphics and intuitive navigation.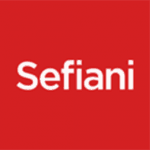 Digital Tsunami has supported us for many years now, and we continue to be impressed by the standard of service and advice. We not only get quality web design and implementation, but also honest feedback and suggestions which are crucial to the final product.
Digital Tsunami is able to discuss ideas with us and then develop them into a practical solution online, and this 'team' effort ensures the results are of the highest quality.
When our website is the first thing people look to when making an assessment on our company, I'm pleased to know that we have Andrew and his team behind us.