The Venetian Hotel is collapsing .. 9 times a night!
December 10, 2012
Although built in Macau on reclaimed land, this has nothing to do with subsidence, and everything to do with a large scale 3D video-mapping spectacular designed and operated by Australian company Laservision.
Projected onto the facades of multiple Venetian buildings on the "Cotai" strip, the imagery includes a flock of birds, a gondola and an array of special effects which includes the buildings seemingly falling to the ground.
The 'son et lumiere' is one of the world's largest architectural 3D video mapping projects, with over half a million lumens of light projected onto 4,000 sqm (2.2 hectares) of building facades.
Beginning on 21 November 2012 and continuing through 13 January 2013, "Winter in Venice" is presented at 30 minute intervals, every night from 6 to 10 pm.
A video of the lights and orchestral sound score has been integrated into the Laservision website.
The former Portuguese territory of Macau consisted of the mainland plus Coloane Island and Taipa Island, which were once separate and only accessible by sea.
A road connection was opened in 1974, with construction of the elegant Taipa Island bridge. At over 2.5 kilometres, the (officially named) Ponte Governador Nobre de Carvalho, was once the longest continuous bridge on Earth. There are now two other bridges connecting Macau, plus one to Zhuhai (in mainland China).
Returned to Chinese sovereignty in 1999, Macau considerably increased its land area with a massive reclamation project, and renamed the region connecting Coloane and Taipa as the "Cotai" strip. As  Macau is home to China's only legal casinos, this new region is now populated with casinos and hotels.
Known for spectacular entertainment projects throughout Asia, Laservision specialises in the integration of architectural lighting, high-powered lasers, fountains, water screens, special FX, pyrotechnics, surround sound and digital image projection.
An approved Australian Government Research & Development facility, Laservision has won numerous international Awards. At the opening ceremony of the 2012 ASEAN Tourism Forum, Laservision was honoured with a 'Best New Tourist Attraction' award, for its light spectacular at the Marina Bay Sands Resort, Singapore.
Digital Tsunami designed and developed the Laservision website in 2006.
From Our Clients
I could not be more delighted. Once again Thank You. You and your team at Digital Tsunami have been incredible.
This is fantastic. Thank you. I really appreciate all the work you have done for us!
We are all very happy with the new website and believe it captures the essence of the Group One brand.
Andrew and colleagues were able to assist at every step of the website production process, providing a sleek layout with high quality images. We would like to thank the Digital Tsunami team for an excellent job.
We have been fortunate to work with Andrew and his creative team from the inception of our business. The design and execution of our site has been fundamental in winning over clients and establishing our footprint in a very crowded space. We also place great value on their input into our business process.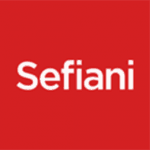 We are delighted with our new website and early feedback from clients and associates is very positive.
The overall impression is that it is a very professional, informative website and conveys the feeling that Sefiani is a quality organisation with skilled, friendly staff.
Thank you for all your help and patience in working with us for this successful outcome.