Largest donation in Vegemite history
December 13, 2012
Kraft Foods Australia and a group of its suppliers has formed a collaborative partnership to deliver a special Christmas gift to Foodbank Australia.
The suppliers donated ingredients, materials, time and expertise to produce 100,000 jars of Vegemite for distribution to Australian families doing it tough. The partnership marks the single biggest donation of Vegemite in its 90 year history and the first collaborative venture with its suppliers for a charitable cause.
"We believe every Australian should have a healthy start to the day with a nutritious and delicious breakfast. Through the Foodbank collaborative supply program, thousands of disadvantaged families will have the opportunity to enjoy Australia's favourite breakfast spread, the iconic Vegemite, the next time they sit down at the breakfast table", said Kraft Foods Australia Head of Spreads and Grocery, Darren O'Brien.
The companies which collaborated were: AMCOR Closures, Coopers Brewery, Fermex, Grain Products Australia, Labelmakers Group, Lion, O-I Asia Pacific, Royce Communications, SAB, Savannah and VISY.
Foodbank Chair, Enzo Allara, said: "This donation from Kraft Foods and its suppliers will mean we have Vegemite for the essential school breakfast programs we support to provide a nutritious start to the day for thousands of children who would otherwise go to their classrooms hungry."
Foodbank provides rescued and donated food to over 2,500 charities and community groups for distribution to people struggling to provide for themselves. While Foodbank is appreciative of every donation that comes through its doors from food industry, one of its challenges is ensuring there is a regular supply of the key foods that form the backbone of a nutritious diet. This is where Foodbank's national food industry partners, such as Kraft Foods, generously step in providing straight out donations of essential products.
The delivery of Vegemite is an extension of Kraft' Foods' ongoing support of Foodbank. In 2011 Kraft Foods donated the equivalent of 650,000 meals for distribution to people in need.
Watch a television commercial on Foodbank and Vegemite
About Foodbank Australia
Foodbank is the largest hunger relief organisation in Australia and the pantry of the community sector. It is a non-denominational, non-profit, national organisation with distribution centres in all states, the Northern Territory and ten regional centres.
In partnership with the food and grocery industry, the corporate sector, governments and volunteers, Foodbank assists the charities and community groups of Australia to tackle the hidden problem of hunger. In 2011 24 million kilograms of food was distributed to create 32 million meals. This enabled Foodbank to assist 2,500 welfare agencies to provide 88,000 meals every day.
About Digital Tsunami and Foodbank Australia
Since the start of 2000, Digital Tsunami has supported Foodbank in Australia on a pro-bono basis, as a corporate social responsibility (CSR) initiative. This support has included the development, hosting and technical support of the web presence at national and state levels.
From Our Clients
The team at Digital Tsunami was incredibly responsive, delivering a solution well ahead of deadline. Their technical knowledge was exceptional, they were innovative, and they were very meticulous. What's more, they understood my business and technical requirements and translated them into a user-friendly, refined, professional site which is conceptually simple and cohesive.
Andrew helped us to see the potential of video in bringing our new website to life.
He held our hand through the process, making it as undaunting as possible.
He delivered a great selection of videos (from a one-day shoot), that really tell the Foodbank story and will be a great addition to our communications.
Andrew has a unique understanding of global business communication, combined with proven creativity in concept, design and production. He is extremely responsive to client's requirements and has the ability to adapt and implement solutions extremely quickly in competitive markets.
Central to the development process is Digital Tsunami's thorough understanding of the project needs, clear and constant communication, and creative, innovative and meticulous approach to delivering solutions.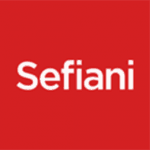 We continue to be impressed by the standard of service and advice. We not only get quality web design and implementation, but also honest feedback and suggestions which are crucial to the final product.