Judging the WebAwards 2015
June 18, 2015
Andrew W Morse of Digital Tsunami, has been appointed to the judging panel of the WebAwards 2015.
The WebAwards is not a design contest, nor a competition to determine which site has the newest technology. It seeks online solutions which address the need of their target audience. Created in 1996, it provides recognition for web sites with superior design, technology, usability and audience interaction.
It is the judges' task to determine the standards to which all web sites should aspire. Andrew joins a select group of industry leaders on the international judging panel, to which he has been personally invited for many years, by WebAwards founder, William (Bill) Rice.
The WebAwards has developed a robust reputation, evidenced in sponsorship by recognised industry brands including: PR.com and AdTech.
From Our Clients
By taking the time to understand our business, industry and vision, Digital Tsunami created a site that truly reflected our leadership position in the market and our strategic direction.
Digital Tsunami's expertise in visual design, photography, website navigation and business writing, resulted in an extremely effective website.
The project was expertly managed from end to end which resulted in a fast and efficient process.
Digital Tsunami's work for Leighton International has been of an extremely high quality, highly responsive and flexible in approach. Andrew and his team worked with us to understand our needs and find the most appropriate solutions.
I'm very pleased with my new website. Clean, crisp and well-ordered. Many thanks to Andrew and the team at Digital Tsunami for their speedy work and dedicated follow up, ensuring a glitch-free launch!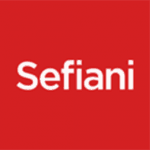 Digital Tsunami has supported us for many years now, and we continue to be impressed by the standard of service and advice. We not only get quality web design and implementation, but also honest feedback and suggestions which are crucial to the final product.
Digital Tsunami is able to discuss ideas with us and then develop them into a practical solution online, and this 'team' effort ensures the results are of the highest quality.
When our website is the first thing people look to when making an assessment on our company, I'm pleased to know that we have Andrew and his team behind us.
Digital Tsunami provided an outstanding service throughout the whole web development process. Andrew spent extensive time early on to understand our business in order to provide additional conceptual and strategic contributions to the brand and corporate identity of Kinetic Defence Services to ensure the message was clear, precise and appealing to the target audience.
The development process was smooth and efficient and enabled us to have an input throughout to guarantee total satisfaction with the final look and feel of the site.