Can your site be found without 'www'?
August 9, 2012
All domains have 'records' for redirecting traffic to the servers on which email and the website are hosted.
For the website "A records" need to be created for the domain both with and without the triple w, so that the website will be found by visitors on http://www.domain.com and http://domain.com.
As browsers allow insertion of the domain only (without http:// or www), it is important that these records are set up.
If you want all prospective visitors to locate your website, you cannot afford to be without both.
From Our Clients
For providing a reliable, fast, and well maintained hosting service for business websites, I recommend Andrew and his company Digital Tsunami. The technical support given has been above and beyond, their hosting the fastest I have experienced, and is very well maintained with no issues.
Andrew certainly bends over backwards for his new and current clients, and I can tell he genuinely cares about providing nothing short of an outstanding service.
We have been fortunate to work with Andrew and his creative team from the inception of our business. The design and execution of our site has been fundamental in winning over clients and establishing our footprint in a very crowded space. We also place great value on their input into our business process.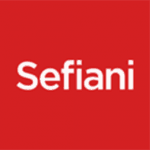 We continue to be impressed by the standard of service and advice. We not only get quality web design and implementation, but also honest feedback and suggestions which are crucial to the final product.
We are very pleased with the end result. It was good to have you pushing us along for material in order that we met the agreed completion deadline - you certainly are good project managers!
Service delivery is precisely what was asked, while respecting deadlines and budget constraints. Digital Tsunami are very good value for money, particularly for quick wins without long pre-planning project phases.