Innovative mega-media spectacular for Swan Hill
December 2, 2015
Swan Hill joins Hong Kong, Singapore and Macau as a host city to a light and sound spectacular.
Celebrating its 50th year of operation, the riverside Pioneer Settlement has invested over $3.8 million in the state-of-the-art multimedia laser light show, an augmented reality experience, and freshly renovated venues. Located on the Victorian side of the Murray River border with New South Wales, this redevelopment is expected to increase tourism and provide economic benefits for the Murray River region.
Today, Laservision's 'Heartbeat of the Murray' mega media show entertained state and federal government representatives, dignitaries, staff and contractors, when Pioneer Settlement officially opened the permanent tourist attraction.
As night fell, local indigenous didgeridoo player Nick Hayne, added to the ambience of the Little Murray River, as crowds gathered in an amphitheatre to view the inaugural event.
In one of Laservision's newest and most technologically advanced creations, the 24-minute 'Heartbeat of the Murray' dreamtime sequence showcases both the talent of the creative team and the natural landscape of the Murray River.
The spectacular creates a unique sensory experience by a seamless combination of: a large array of LED, motorised and high-intensity lighting; high-definition video projection; a musical soundtrack; over 20 high-powered water fountains; multiple water screens; intense fire effects; snow, fog and bubble effects; as well as Laservision's signature, state-of-the-art laser technology and proprietary fibre-fed media servers; to create a stunning 360-degree immersive experience.
"Nowhere else in Australia are people able to experience anything like this." stated Director of Mega Medium Attraction Development, John Kehoe. "Our creative and technical teams have been able to leverage the river's natural landscape into the show, providing an outcome that is not only visually stunning but environmentally friendly."
It uses water from the Murray to power it's high-powered fountains and water screens, complemented by energy efficient LED lights.
The show takes the audience on a journey through time, from the Southern Ocean, millions of years ago, to the present day.
On 'Heartbeat of the Murray', Laservision General Manager, Shannon Brooks, said, "Laservision is very honoured and proud to have created a truly unique mega media attraction for the Swan Hill Pioneer Settlement. Along with Marina Bay Sand's laser light show in Singapore, and our Guinness World Record 'Symphony of Lights' in Hong Kong, this show adds to our stellar reputation for providing incredible world-class attractions. This time in our own backyard. We couldn't be prouder."
The 'Heartbeat of the Murray' laser light spectacular has public showings every night at Swan Hill Pioneer Settlement.
About Laservision
Laservision is a world leader in Mega Media Attractions, Special Events and Architectural Lighting.
With 30 years of active industry experience and as an approved Government Research & Development facility, Laservision is constantly devising new and innovative ways to materialise the creative, which has resulted in international recognition and awards.
Laservision's original creations are enjoyed every night, by tens of thousands of people around the globe.
About Digital Tsunami
Founded in Hong Kong in 1996, Digital Tsunami is a digital agency delivering innovative, impactful and efficient solutions to corporations worldwide.
Now in its 20th year, Digital Tsunami conceives, produces and hosts multilingual strategic solutions in identity, online, photography, print and video for clients from global brands, listed corporations, MNCs, national brands and SMEs.
The relationship between Digital Tsunami and Laservision has spanned almost ten years, and has included developing and hosting innovative websites since 2006.
From Our Clients
Digital Tsunami is awesome.
Knowledge far beyond my expectations, led to the site being beautifully creative with simplicity, which is just perfect for a young female artist.
Andrew's patience and respect was impeccable, but what I loved most, was that he just knew what to do EVERY single time ... just the perfect web creator.
Thank you Digital Tsunami. Thank you Andrew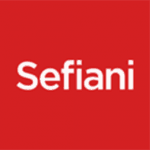 We continue to be impressed by the standard of service and advice. We not only get quality web design and implementation, but also honest feedback and suggestions which are crucial to the final product.
This is fantastic. Thank you. I really appreciate all the work you have done for us!
Since 2003, Digital Tsunami has collaborated with Personal Broadband Australia to deliver many online solutions, including the latest www.pba.com.au site.
Central to the development process is Digital Tsunami's thorough understanding of the project needs, clear and constant communication, and creative, innovative and meticulous approach to delivering solutions.
The results are clean, intuitive, refined and cohesive, with rapidly loading pages and extremely high usability.
The benefit to PBA of this long-term relationship has been the highly effective way in which Digital Tsunami has implemented and enhanced my vision on every project.
Andrew and his team have provided consistently good service and met both our needs and expectations. He certainly knows his stuff and delivers workable web solutions in a highly professional manner.