Infographics bring retail data to life
March 1, 2013
How do you present hard retail data in an interesting and visually arresting way?
With infographics, of course!
In recently developing a website for the owner and manager of multiple Sydney community shopping centres and retail strips, the amount of data rapidly approached overwhelming. To present this data entirely in figures would lack impact.
The design and development teams collaborated on the concept and creation of infographics to convey a wealth of information rapidly, consistently and powerfully. Large numbers were represented by iconography which segmented and rendered the data immediately clear.
Across 8 community retail locations, data on; catchment area demographics;, suburb populations; average weekly income; annual shopper traffic; centre size; number of retailers and number of car parks; was presented consistently.
Banna Property Group manages over 50,000m2 of retail space across metropolitan Sydney, from retail strips to large, community-based shopping centres. Banna focuses on property management, retail and commercial leasing and property development projects.
Visit the site to view the infographics.
Search our recent infographic blogs.
View an infographics board on Pinterest.
From Our Clients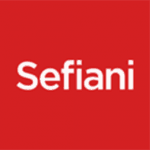 We continue to be impressed by the standard of service and advice. We not only get quality web design and implementation, but also honest feedback and suggestions which are crucial to the final product.
You are a true professional Andrew, and your team was very impressive.
The results will be seen around the globe shortly as we embark on our new advertising campaign. I do greatly appreciate the extra lengths you went to under difficult circumstances, to help us achieve our goal.
With a brief timeline to ensure we had a web presence and launch coinciding with our 10 year anniversary, Digital Tsunami delivered. On time. On budget. Great Effort!
Foodbank has experienced unprecedented growth .. there is no doubt that the new Foodbank website, designed, built and maintained pro bono by Digital Tsunami, has been the principle tool in lifting Foodbank's profile. It is because our website is so engaging, that we have captured these donations. Foodbank just wouldn't be where we are today without Digital Tsunami.
.. a reliable and steadfast operator, with a keen sense of service. Innovative and contemporary, and operating within the upper echelon.