2013: The Year of Mobile, Social and Video
February 25, 2013
Corporate communications in 2013, I believe, with focus on three key areas: Mobile. Social. Video.
The Internet is nearly 20 years old, so many aspects have become relatively mature, in terms of technology, suppliers and standards.
SEO, CMS and Usability are familiar to most 'C level' executives and are generally well-researched and implemented.
So where is the innovation which delivers a competitive advantage?
Mobile
The growth of mobile has been a global phenomenon and will continue. The percentage of advertising spend compared with other technologies over the same time period shows massive growth potential.
The amount of time researching, the amount of time shopping and the value of purchases via mobile, are all constantly increasing.
Companies which do not yet have a mobile compliant presence, will fall behind.
All websites which Digital Tsunami builds this year will be 'responsive'. This ensures that the content and navigation is adapted to the size of the screen. As an increasing number of traffic online is via smartphones, this ensures that the mobile experience on a handheld device is just as engaging and effective as the website via a desktop or laptop.
Social
The establishment of social networks has grown well beyond personal activities.
It is common today to see a movie trailer end with a Facebook address. 200 million professionals worldwide (and the world's top companies) use LinkedIn. Brands are using Pinterest to showcase products and engage with prospects.
The plethora of platforms reinforces the need to identify and engage in those platforms which have attained critical mass and which are right for your brand and marketplace.
Digital Tsunami can help you to navigate through the options and deliver a strategy and solutions to maximise impact and engagement with all your stakeholders.
Video
The digital age has made 'self-publishing' an easy everyday activity (with no training required)! Anyone with a smartphone can be a produce and publish videos.
However, the volume of content just makes effective video so much rarer! Cut-though is even harder to achieve when looking for a needle in a haystack made of needles!
Do you produce professional video for product demonstrations, do you enable candidates to submit video resumes, do you have live video chat on your site?
The options are extensive, the ability to integrate user-generated content are vast, and your brand is at risk of being devalued!
Digital Tsunami has over 3 decades of experience in professional film and video production. Whether you need a global corporate video or a six-second story for Vine (Twitter's new video platform), Digital Tsunami has the personnel, resources and expertise to help you achieve powerful, engaging and effective video.
From Our Clients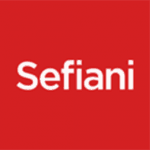 Digital Tsunami has supported us for many years now, and we continue to be impressed by the standard of service and advice. We not only get quality web design and implementation, but also honest feedback and suggestions which are crucial to the final product.
Digital Tsunami is able to discuss ideas with us and then develop them into a practical solution online, and this 'team' effort ensures the results are of the highest quality.
When our website is the first thing people look to when making an assessment on our company, I'm pleased to know that we have Andrew and his team behind us.
I would like to thank you for your tremendous contribution to Foodbank over the years.
The organisation certainly wouldn't be where we are today without your support!
I could not be more delighted. Once again Thank You. You and your team at Digital Tsunami have been incredible.
Since 2003, Digital Tsunami has collaborated with Personal Broadband Australia to deliver many online solutions, including the latest www.pba.com.au site.
Central to the development process is Digital Tsunami's thorough understanding of the project needs, clear and constant communication, and creative, innovative and meticulous approach to delivering solutions.
The results are clean, intuitive, refined and cohesive, with rapidly loading pages and extremely high usability.
The benefit to PBA of this long-term relationship has been the highly effective way in which Digital Tsunami has implemented and enhanced my vision on every project.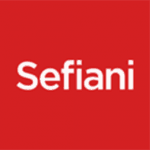 We continue to be impressed by the standard of service and advice. We not only get quality web design and implementation, but also honest feedback and suggestions which are crucial to the final product.