Inarc wins Asia/Pacific Interior Design awards
August 5, 2013
Hong-based, interior and architectural practice Inarc Design, has won two prestigious awards in the 2012-2013 Asia Pacific Property Awards.
The Best Office Interior Design, Hong Kong was awarded to Inarc for its work on the Centralized Monitoring Centre, 37/F Exchange Square, Central, Hong Kong for Hongkong Land Limited.
This ultra-modern facility combines banks of monitors in the master control room with warm timbers and contemporary furnishings to provide an efficient and calm environment.
The Best Leisure Interior Design, Hong Kong award, was recognition for Inarc's sumptuous interiors of the Derby Restaurant & Bar, in The Hong Kong Jockey Club's Happy Valley Clubhouse.
The signature international restaurant and bar, and private function rooms on two floors of The Hong Kong Jockey Club, establish a prestigious yet comfortable restaurant ambience appropriate to international fine dining.
Both awards were part of the 2012-2013 Asia/Pacific region, determined by an international panel of judges. In association with HSBC Bank Malaysia Berhad and the Royal Institute of Chartered Surveyors Asia, the Asia Pacific Property Awards are a regional component of the globally renowned International Property Awards, which has become the world's most prestigious property competition.
Inarc Design commenced in Hong Kong in 1988, and has provided interior design and architectural design consultancy for corporate, hospitality and retail clients in countries across Asia and in Europe.
The Australian born principal, Tony Spinolo, has extensive creative design and professional project management expertise.
Inarc commissioned Digital Tsunami to develop a bold and impressive web interface for the company to showcase its work across the region and around the globe. Full-screen project images are featured and viewable by reducing the navigational panel to a minimal vertical strip. Individual projects include photo galleries which display enlargements in a slideshow.
Digital Tsunami has a strong heritage of delivering solutions to the building, construction and engineering sector. Amongst the clients to which solutions have been delivered are Barclay Mowlem, Bilfinger Berger (GBFG:FRA), Leighton International (LEI:ASX) and Group One.
From Our Clients
Our take-away menu advertised TamarindThai.com.au, even though the site didn't exist.
Digital Tsunami offered great ideas and design to set up a professional website that matches our name, ideas and style of the restaurant.
Andrew is very knowledgeable IT professional and he never hesitated to see and consult us in the restaurant.
Your team has been great to work with. Tamara is very quick to catch on to things and Amir's code and CSS has impressed David due to its' simplicity and elegance.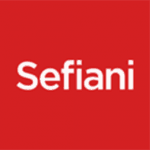 We are delighted with our new website and early feedback from clients and associates is very positive.
The overall impression is that it is a very professional, informative website and conveys the feeling that Sefiani is a quality organisation with skilled, friendly staff.
Thank you for all your help and patience in working with us for this successful outcome.
The launch .. was a success. We were able to present this live on a Wireless connection during our Sydney, Australia sales conference on a location with very limited internet bandwidth. This proves the technology used .. renders light webpages which are easy to download on a browser.
Comments I've heard from our employees were all positive and reflected precisely what we were looking for: a simple but concise, clean and effective webpage.
We acknowledge the timeframe given to you was extremely short but nevertheless you have sucessfully delivered the project on schedule .. the critical success factor was communication and availability of Digital Tsunami's team.
I am very glad we were able to partner with such a professional team as yours and I am confident any other initiatives with you will be as successful.
We have been a client of Digital Tsunami now for a number of years.
As an ASX listed company, we seek reliability with our suppliers. Digital Tsunami have proven they are reliable and trustworthy.
We host multiple websites and services through them, and use them for technical and creative work.
There has never been an issue, they are always on top of all technical details, and simply provide the best possible solution around a given budget, and get things right first time. Clearly they have excellent quality controls and that shows in their services.