Hills exhibits at Integrate 2012
August 23, 2012
The moment you walk into Integrate 2012, the Hills brand grabs your attention. On the floor in front of you are large signs directing you to the massive exhibition stand in the centre of the hall.
In association with InfoComm events which span the globe, Integrate is Australia's largest event showcasing products for sectors including Audio & Lighting Technology, Digital Signage, Education, Entertainment, and Information & Communications Technology.
The large central exhibition stand showcased a multiplicity of brands and products from Hills.
Hills Sound, Vision and Lighting (Hills SVL) is a leading distributor of intuitive integrated solutions of pro audio and audiovisual products, with offices and warehousing facilities across Australia and New Zealand. Hills Antenna & TV Systems is a leading manufacturer and supplier of an extensive range of consumer products and television reception and (MATV) receiving and distribution systems throughout Australia and New Zealand. Both are divisions of the Australian listed company Hills Holdings (ASX:HIL).
Hills SVL distributes the comprehensive range of Hitachi projectors and the award winning StarBoard interactive whiteboard, and is exclusive distributor of the Panasonic video conferencing range.
Innovative brand projectiondesign has developed solutions for defence, medical, command & control and simulation. At Integrate 2012, Hills SVL Group demonstrated a full working underground mine simulator using projectiondesign.
The display included the new XDS Series of professional speakers from Australian Monitor International (AMI), and the Green Light integrated energy management control solution from Crestron.
Digital Tsunami has delivered photography and video (of InfoComm Asia in Hong Kong and ISE in Amsterdam) for AMI; photography, video and website for Crestron; a photographic and video studio installation for HillsAntenna; websites for DGTEC and Signalmaster (New Zealand); and multiple websites for Hills SVL.
From Our Clients
I happily recommend Andrew and the Digital Tsunami team.
I have dealt with many web marketing and support companies over the years, and have been very impressed with Digital Tsunami's response, advice and understanding of their field. I recommend talking to Andrew about your next web project.
I'm very pleased with my new website. Clean, crisp and well-ordered. Many thanks to Andrew and the team at Digital Tsunami for their speedy work and dedicated follow up, ensuring a glitch-free launch!
.. exceptional service and experience across all elements of web development from interactive strategy and marketing through to interface design and project management.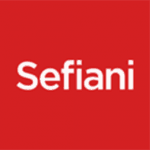 We continue to be impressed by the standard of service and advice. We not only get quality web design and implementation, but also honest feedback and suggestions which are crucial to the final product.
Andrew and his team at Digital Tsunami were the developers behind our micro site for Fearless.
I like the way they work (efficient, effective) and delivered a great site, on time.