Hills Antenna studio installation
Close
Overview
Hills Antenna & TV Systems is a leading manufacturer and supplier of an extensive range of consumer products and television reception and (MATV) receiving and distribution systems throughout Australia and New Zealand and is a division of the iconic Australian listed company Hills Holdings (ASX:HIL), famous for the invention of the Hills hoist.
During discussions on comparative investment in photography, Digital Tsunami proposed the selection, acquisition and installation of photographic equipment into a suitable space on the client's premises. This provided Hills Antenna with a adjustable backdrop, tabletop and lighting banks for shooting products on both still photography and video, delivering massive ROI.
Digital Tsunami also shot studio product photography, sourced a collection of high quality professional photographic images, provided eStrategy consultation and delivered multiple websites.
Details
| | |
| --- | --- |
| Client: | Hills Antenna & TV Systems |
| Solution/s: | photography, video |
| Sector/s: | consumer goods; manufacturing |
| Region/s: | Asia/Pacific |
| Language/s: | English |
| Scope: | studio design, acquisition, installation and training |
| Features | Pentagraph flouro banks on extendable scissor ceiling mounts, enable video and stills photography without the need for professional ballasted flash lighting |
From Our Clients
I have viewed all the videos and would like to commend you on the excellent quality.
I would like to thank you for the excellent editing which portrays the event as dynamic and stimulating.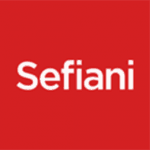 We continue to be impressed by the standard of service and advice. We not only get quality web design and implementation, but also honest feedback and suggestions which are crucial to the final product.
The services provided included the registration of our domain name, establishment of our email accounts, and development & hosting of our website, were all executed rapidly and effectively. We also appreciate the service of upgrading our list of 150 shelf company names (in Chinese characters and English) every 2 weeks.
We valued the high level of creative design provided by Digital Tsunami, both for the website and the corporate identity.
I recently engaged Digital Tsunami to design and build my 60-page website. I'm a website copywriter who relies heavily on web-generated business, so my own online presence needs to be impeccable.
The solution that Digital Tsunami supplied is brilliant. It meets my needs perfectly; it's clean, bold, elegant, fast, and easy to edit. I've had lots of very positive feedback about it, and since launch, my request for quote rate and conversion rate have increased markedly.
The team at Digital Tsunami was incredibly responsive, delivering a solution well ahead of deadline. Their technical knowledge was exceptional, they were innovative, and they were very meticulous. What's more, they understood my business and technical requirements and translated them into a user-friendly, refined, professional site which is conceptually simple and cohesive.
I have no hesitation in recommending the website design services of Digital Tsunami to any business .. that needs a stand-out online presence.
You are a true professional Andrew, and your team was very impressive.
The results will be seen around the globe shortly as we embark on our new advertising campaign. I do greatly appreciate the extra lengths you went to under difficult circumstances, to help us achieve our goal.