Group One builds new Canberra suburb
July 29, 2013
Group One has been awarded the Coombs 1 Estate contract, in Australia's national capital.
Contracting to the Land Development Agency (LDA), the project will deliver over 230 residential blocks, several multi unit sites, along with a bridge linking the estate with Stage 2 of Coombs, in new suburbs to the north of Canberra.
Included under the scope of works, is all hydraulic reticulation, kerbs, footpaths, driveways, electrical & telecommunication reticulation, pavements, streetlighting and verge landscaping.
Contracting to the LDA, Group One had commenced operations on the $20 million Coombs 2 project in November 2012.
Group One is prequalified under the Austroads National System for projects up to $20 million within the R3 (Roads) and B2 (Bridges) categories. The company also has third party accredited systems for Quality; Environmental; and Occupational Health & Safety.
A privately owned, Canberra based Civil Construction firm, Group One delivers superior outcomes on a diverse range of road, bridge, civil infrastructure & custom construction projects. The company has developed a strong reputation for our capacity in land development.
The brandline of Group One is "Civil Construction. Done Well."
Digital Tsunami developed an elegantly comprehensive online presence for Group One, featuring image galleries and details of projects in the categories of land development; roads; roundabouts; bridges; custom construction and trunk services.
Digital Tsunami has delivered many marketing communications solutions to clients in the building, construction and engineering sector, within EMEA (Europe / Middle East / Africa), Australia and the Asia/Pacific regions.
Video production and online solutions have been delivered to clients including: Barclay Mowlem, Bilfinger Berger and many subsidiaries of Leighton Holdings.
From Our Clients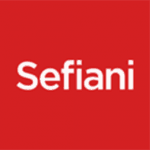 We are delighted with our new website and early feedback from clients and associates is very positive.
The overall impression is that it is a very professional, informative website and conveys the feeling that Sefiani is a quality organisation with skilled, friendly staff.
Thank you for all your help and patience in working with us for this successful outcome.
Our take-away menu advertised TamarindThai.com.au, even though the site didn't exist.
Digital Tsunami offered great ideas and design to set up a professional website that matches our name, ideas and style of the restaurant.
Andrew is very knowledgeable IT professional and he never hesitated to see and consult us in the restaurant.
I worked with Andrew on a photography project that involved a high level of visual complexity for a multinational client. Andrew was clear and professional in his briefing, but at the same time, was open to other ideas and approaches.
Digital Tsunami's work for Leighton International has been of an extremely high quality, highly responsive and flexible in approach. Andrew and his team worked with us to understand our needs and find the most appropriate solutions.
We are very pleased with the end result. It was good to have you pushing us along for material in order that we met the agreed completion deadline - you certainly are good project managers!