Skip a skinny cap, feed a skinny child
August 1, 2013
In these economically harsh times, there is an unseen problem in Australia. It is the inability of the "working poor" to provide family members with 3 meals a day. Of the total food relief delivered by welfare agencies, 80% is going to families.*
Australia also has many people for whom the cost of the next meal is never a consideration. For the top echelon, a watch, handbag or coat can cost more than the annual income of an impoverished household.
However, all individuals and companies can do something to help, whether through corporate support, corporate volunteering, workplace giving or ad hoc donations. Recently, Foodbank Australia implemented a regular donation scheme, whereby average Australians can provide measurable assistance for just a few dollars a month.
Foodbank Australia is the largest hunger relief organisation in Australia. A non-denominational, non-profit organisation, it acts as a pantry to the charities and community groups feeding Australia's hungry. Last year Foodbank Australia (through its branches in all mainland states and territories), provided sufficient food for 32 million meals.
Based on a monthly donation, Foodbank has identified targets and evaluated a donation to achieve them.
For less than the price of a capuccino a week, 100 kids can be served milk and cereal for breakfast at home, to give them a chance to concentrate in class and improve their opportunities
For $35 a month, one person can be provided with three meals a day for a whole month
One hundred dollars a month can provide a nourishing meal for 1,000 people
A donation of $136 a month will provide a child with a nutritious breakfast for an entire year!
You can read more about Foodbank online or donate by clicking the appropriate button below:
All donations are used exclusively to fund food sourcing and hunger relief activities, not to cover administration costs.
Since the start of 2000, Digital Tsunami has supported Foodbank in Australia on a pro-bono basis, as a corporate social responsibility (CSR) initiative. This support has included the development, hosting and technical support of web presence at national and state levels.
*Source: "The Hunger Report" © 2012 Foodbank Australia. The online research tool used to conduct the survey was provided by Qualtrics. Analysis for the report was undertaken by Deloitte Access Economics.
References:
http://www.foodbank.org.au/
http://www.qualtrics.com/
http://www.deloitteaccesseconomics.com.au/
http://www.afr.com/
From Our Clients
I happily recommend Andrew and the Digital Tsunami team.
I have dealt with many web marketing and support companies over the years, and have been very impressed with Digital Tsunami's response, advice and understanding of their field. I recommend talking to Andrew about your next web project.
Foodbank has experienced unprecedented growth .. there is no doubt that the new Foodbank website, designed, built and maintained pro bono by Digital Tsunami, has been the principle tool in lifting Foodbank's profile. It is because our website is so engaging, that we have captured these donations. Foodbank just wouldn't be where we are today without Digital Tsunami.
I would like to thank you for your tremendous contribution to Foodbank over the years.
The organisation certainly wouldn't be where we are today without your support!
Thanks very much for the speed & professionalism with which you continue to service our needs, despite the fact that this is provided pro bono !
Your ongoing generosity in donating the services of Digital Tsunami to Foodbank is appreciated more than you know. We, and the 30,000 people a day you help us feed, are indebted to you.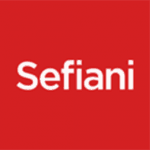 Digital Tsunami has supported us for many years now, and we continue to be impressed by the standard of service and advice. We not only get quality web design and implementation, but also honest feedback and suggestions which are crucial to the final product.
Digital Tsunami is able to discuss ideas with us and then develop them into a practical solution online, and this 'team' effort ensures the results are of the highest quality.
When our website is the first thing people look to when making an assessment on our company, I'm pleased to know that we have Andrew and his team behind us.