The Future, from Adaptive Manufacturing to Utility Fog
August 8, 2012
Wanna see the future?
The researchers, scientists, strategists and futurists at envisioningtech.com have  created a comprehensive infographic of future technological developments to the year 2040.
The timeline projects emerging technologies in the categories of AI (Artificial Intelligence), BioTech, energy, GeoEngineering, interfaces, the Internet, materials, robotics, sensors, space and UbiComp (ubiquitous computing).
Presented by Michell Zappa as a keynote at the Global Futures Forum in Washington, D.C., many of the technologies of today will be familiar (Cloud Computing, Inductive Chargers, Near Field Communications).
However, as the timeline advances, the terminology becomes less familiar and vastly more intriguing (ExoCortex, Travelling Wave Reactor, Adaptive Manufacturing and Utility Fog).
Source: envisioningtech.com
Published under a Creative Commons Attribution 3.0 License

From Our Clients
Thank you for the development of an updated brand image for Wah Yuet in China.
While originally contracted to produce a video highlighting Wah Yuet's manufacturing capabilities, it was apparent very quickly that your understanding of our requirements, combined with your experience, were the perfect fit to create a new logo and style guidelines for the company. While relatively small in scope, you were dedicated to the success of the project and I am pleased to say that you hit the bullseye!
.. very knowledgeable, creative and patient while also pushing me to work through the many decisions such a project involves.
.. exceptional service and experience across all elements of web development from interactive strategy and marketing through to interface design and project management.
Once again, thanks for your promptness and partnership.
The current challenge of my job at Abbott is one of the greatest I've faced in 25 years of IT career. It's reassuring to know I can count on people like you when things go wrong.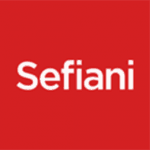 Digital Tsunami has supported us for many years now, and we continue to be impressed by the standard of service and advice. We not only get quality web design and implementation, but also honest feedback and suggestions which are crucial to the final product.
Digital Tsunami is able to discuss ideas with us and then develop them into a practical solution online, and this 'team' effort ensures the results are of the highest quality.
When our website is the first thing people look to when making an assessment on our company, I'm pleased to know that we have Andrew and his team behind us.