The Future, from Adaptive Manufacturing to Utility Fog
August 8, 2012
Wanna see the future?
The researchers, scientists, strategists and futurists at envisioningtech.com have  created a comprehensive infographic of future technological developments to the year 2040.
The timeline projects emerging technologies in the categories of AI (Artificial Intelligence), BioTech, energy, GeoEngineering, interfaces, the Internet, materials, robotics, sensors, space and UbiComp (ubiquitous computing).
Presented by Michell Zappa as a keynote at the Global Futures Forum in Washington, D.C., many of the technologies of today will be familiar (Cloud Computing, Inductive Chargers, Near Field Communications).
However, as the timeline advances, the terminology becomes less familiar and vastly more intriguing (ExoCortex, Travelling Wave Reactor, Adaptive Manufacturing and Utility Fog).
Source: envisioningtech.com
Published under a Creative Commons Attribution 3.0 License

From Our Clients
For providing a reliable, fast, and well maintained hosting service for business websites, I recommend Andrew and his company Digital Tsunami. The technical support given has been above and beyond, their hosting the fastest I have experienced, and is very well maintained with no issues.
Andrew certainly bends over backwards for his new and current clients, and I can tell he genuinely cares about providing nothing short of an outstanding service.
In taking the time to understand our business, industry and vision, Digital Tsunami created a site which strongly reflects our leadership position in the international market and our strategic direction.
Digital Tsunami's expertise in visual design, information architecture, innovative communication and evocative business writing, resulted in an extremely effective website which will contribute to our continuing expansion across the globe.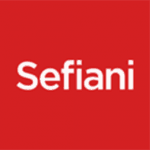 We continue to be impressed by the standard of service and advice. We not only get quality web design and implementation, but also honest feedback and suggestions which are crucial to the final product.
.. a reliable and steadfast operator, with a keen sense of service. Innovative and contemporary, and operating within the upper echelon.
We are very pleased with the end result. It was good to have you pushing us along for material in order that we met the agreed completion deadline - you certainly are good project managers!