The Future, from Adaptive Manufacturing to Utility Fog
August 8, 2012
Wanna see the future?
The researchers, scientists, strategists and futurists at envisioningtech.com have  created a comprehensive infographic of future technological developments to the year 2040.
The timeline projects emerging technologies in the categories of AI (Artificial Intelligence), BioTech, energy, GeoEngineering, interfaces, the Internet, materials, robotics, sensors, space and UbiComp (ubiquitous computing).
Presented by Michell Zappa as a keynote at the Global Futures Forum in Washington, D.C., many of the technologies of today will be familiar (Cloud Computing, Inductive Chargers, Near Field Communications).
However, as the timeline advances, the terminology becomes less familiar and vastly more intriguing (ExoCortex, Travelling Wave Reactor, Adaptive Manufacturing and Utility Fog).
Source: envisioningtech.com
Published under a Creative Commons Attribution 3.0 License

From Our Clients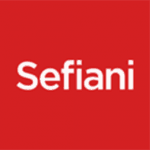 We continue to be impressed by the standard of service and advice. We not only get quality web design and implementation, but also honest feedback and suggestions which are crucial to the final product.
I have viewed all the videos and would like to commend you on the excellent quality.
I would like to thank you for the excellent editing which portrays the event as dynamic and stimulating.
.. a reliable and steadfast operator, with a keen sense of service. Innovative and contemporary, and operating within the upper echelon.
.. very knowledgeable, creative and patient while also pushing me to work through the many decisions such a project involves.
.. exceptional service and experience across all elements of web development from interactive strategy and marketing through to interface design and project management.