Advertisers rapid response to dashed sporting hopes
August 8, 2012
Within hours of his injury at the first hurdle at the 2012 London Olympics, Liu Xiang's (刘翔) sponsor Nike, had press ads in China newspapers, praising his spirit of competition.
Sports sponsors select winners, likely winners and high profile events precisely in order to associate their brands with success. Negative outcomes (especially cheating, or unacceptable social behaviour) will usually prompt their dropping of sponsorship contracts.
Within a short time of the race, a million posts on Liu Xiang appeared on the Chinese microblog Weibo, reflecting both his celebrity stature and the hopes he carried on his shoulders.
Advertising creatives are paid to be clever and insightful. Nike's ad agency Wieden + Kennedy perfectly responded to the nations' collective anguish with a print ad, which ran in many Chinese dailies.
Continuing a campaign theme of 'Love sport', the ad consisted of Liu Xiang's face and Chinese text (translated here):
Love competition.
Love risking your pride.
Love winning it back.
Love giving it everything you've got.
Love the glory. Love the pain.
Love sport even when it breaks your heart.
Just Do It.
This positive approach not only reflects a perspective of sport beyond medallion wearers, but demonstrates the acuity and agility of great advertising.
The partnership of a client and an advertising agency is one which can generate brilliance in communication. A quick-witted creative is complemented by a brave and responsive client prepared to react immediately to capitalise on dramatic circumstances.
It reminds me of a print ad which appeared during the Louis Vuitton Challenge Series prior to the 1995 America's Cup.
On March 6, halfway through a tough race, the 12 metre racing yacht 'One Australia' broke up. In the 2 minutes before the boat sank, all crewmembers quickly removed their seaboots and leapt from the deck. They had no time to don their rarely-worn life-vests. Photographs of the event dramatically showed yachtsmen jumping from bow and stern.
"It's all about adversity," stated the team's veteran skipper, John Bertrand. "We'll live to fight another day."
Competing New Zealand boat 'Black Magic', was sponsored by popular Kiwi brewer Steinlager. The next day in the New Zealand press, with an ascerbic humor even this Australian yachtie can admire, a double page ad stated boldly
"There's only ONE thing that goes down faster than a Steinlager"!
All I can say is,  'Love sport'!
From Our Clients
Andrew has a unique understanding of global business communication, combined with proven creativity in concept, design and production. He is extremely responsive to client's requirements and has the ability to adapt and implement solutions extremely quickly in competitive markets.
The launch .. was a success. We were able to present this live on a Wireless connection during our Sydney, Australia sales conference on a location with very limited internet bandwidth. This proves the technology used .. renders light webpages which are easy to download on a browser.
Comments I've heard from our employees were all positive and reflected precisely what we were looking for: a simple but concise, clean and effective webpage.
We acknowledge the timeframe given to you was extremely short but nevertheless you have sucessfully delivered the project on schedule .. the critical success factor was communication and availability of Digital Tsunami's team.
I am very glad we were able to partner with such a professional team as yours and I am confident any other initiatives with you will be as successful.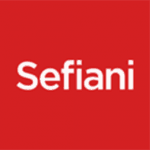 We continue to be impressed by the standard of service and advice. We not only get quality web design and implementation, but also honest feedback and suggestions which are crucial to the final product.
Foodbank has experienced unprecedented growth .. there is no doubt that the new Foodbank website, designed, built and maintained pro bono by Digital Tsunami, has been the principle tool in lifting Foodbank's profile. It is because our website is so engaging, that we have captured these donations. Foodbank just wouldn't be where we are today without Digital Tsunami.
Andrew has provided Merrell Associates with reliable service, bringing a vast wealth of knowledge in IT to the task for more than the eight years I have been working here.
We have been helped by Andrew to solve all sorts of problems and if there isn't an immediate fix, solutions are found pretty quickly.