Road Warrior travel tips
June 22, 2017
The writing of this article was commenced in a hotel room, continued in an airport lounge and completed at 39,000 feet on a trans-Pacific flight.
It contains tips for combatting jet-lag, stress and DVT. There are hacks for getting thru immigration, airports and cities faster. There are clues on what to pack and how to pack it. There are insights into options for payments with cards or cash; what to wear and drink inflight; and how to maximise the benefits of your loyalty to an airline or hotel chain.
We all have priorities when travelling. It may be luxury (or even extravagance), as an antidote to the mundane, or simply as an expectation in a life well lived.
For others it is frugality; in order to spend more time travelling and absorbing memorable experiences.
For those of us for whom travel in an aluminium tube is a professional and frequent necessity, the highest priorities may be comfort and speed.
For me, flexibility is critical; but reduced stress and increased time are my highest priorities.
Recently, I travelled through four countries in one week. However, over several weeks in Aug-Sep 2016, my itinerary comprised:
18 flights
14 hotel rooms
12 airport terminals
6 intercontinental flights
4 hemispheres (North, South, East and West!)
3 continents (2 visits each)
2 carry on bags
1 international driver's permit
travelling through a literal A-Z of airports:
Auckland
Brisbane
Hong Kong
Los Angeles
Melbourne
Reno
San Francisco
Shanghai
Sydney
Xi'an
Yinchuan
Zhuhai
In order to minimise stress and maximise safety and efficiency, I have developed procedures and practices, which I share in the following six part series.
Most of these 'Road Warrior' tips are simple. Many will be familiar. All are practical and valuable in saving time, stress and (often) money.
The six segments are:
"The Itinerant Itinerary"
(Frequent Flyer, part 1 of 6. Logistics)
"The Vacuum Pack"
(Frequent Flyer, part 2 of 6. In preparation)
"The Nearly Terminal"
(Frequent Flyer, part 3 of 6. Before departure)
"The Forty Hour Wednesday"
(Frequent Flyer, part 4 of 6. In the air)
"A Degree in Airports"
(Frequent Flyer, part 5 of 6. Upon arrival)
"The Dust of Two Deserts"
(Frequent Flyer, part 6 of 6. In transit)
From Our Clients
Andrew has provided Merrell Associates with reliable service, bringing a vast wealth of knowledge in IT to the task for more than the eight years I have been working here.
We have been helped by Andrew to solve all sorts of problems and if there isn't an immediate fix, solutions are found pretty quickly.
.. exceptional service and experience across all elements of web development from interactive strategy and marketing through to interface design and project management.
You are a true professional Andrew, and your team was very impressive.
The results will be seen around the globe shortly as we embark on our new advertising campaign. I do greatly appreciate the extra lengths you went to under difficult circumstances, to help us achieve our goal.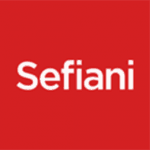 We continue to be impressed by the standard of service and advice. We not only get quality web design and implementation, but also honest feedback and suggestions which are crucial to the final product.
Foodbank has experienced unprecedented growth .. there is no doubt that the new Foodbank website, designed, built and maintained pro bono by Digital Tsunami, has been the principle tool in lifting Foodbank's profile. It is because our website is so engaging, that we have captured these donations. Foodbank just wouldn't be where we are today without Digital Tsunami.