10c > $500,000,000 (Tencent to half a trillion dollars)
November 24, 2017
Surpassing Facebook to become the first Chinese stock to to enter the top six global listed stocks with a market capitalisation of over 500 billion. On 20 November, Tencent (SEHK: 700) attained a valuation of USD 522 billion.
Founded in 1998, Tencent released the WeChat mobile app in January 2011. WeChat is now almost ubiquitous in China, used by nearly a billion people to connect, message and make payments via their smartphones. Increasingly brands are using WeChat to promote products and services. Over the past five years, Tencent's market capitalisation has increased nearly 900%.
Of the top ten stocks by market capitalisation, seven are tech stocks, eight are American, five are less than 25 years old, two are from the nineteenth century and only one (JPMorgan Chase) was founded in the eighteenth century.
Two of the top ten are Chinese, with Alibaba (NYSE: BABA) rapidly approaching entry into the exclusive $500 Billion Club.
top ten stocks by market capitalisation (PDF 37 Kb)
The massive evolutions in the stock market, correlate the impact of Internet technology to the dramatic changes wrought by the mechanical revolution of railroads and John D Rockefeller's Standard Oil, a century earlier.
Blue-chip stocks include many banking, finance, oil & gas, beverage, and telecom brands, but the dominance and scale of tech stocks is indisputable.
With zero resemblance to a tech 'bubble, these top seven brands have extraordinary consumer market penetration.
After the current digital revolution, the next wave is most likely to be Artificial intelligence (AI). In 2016, the AI market was worth just $644 million, according to Tractica. This year, that amount will nearly double and continue to grow exponentially
To encapsulate this constant evolution, we can go way beyond 1965 and Gordon Moore's practical formula (Moore's Law), to a statement by the Greek Philosopher, Heraclitus of Ephesus (c. 500 BCE), who wrote "the only constant in life, is change".
For more on the digital revolution, read Twenty years of change (1996-2016)

Digital Tsunami was founded in Hong Kong in 1996. The company name and brandline 'Communications Evolution' were selected (unapologetically confrontingly), to convey the immense and comprehensive impact which digital technology was expected to deliver. For over twenty years, Digital Tsunami has consulted to global brands, MNCs and SMEs on digital strategy and content solutions.


Sources:
Statista
Dogs of the Dow
The Motley Fool
Tractica
From Our Clients
Digital Tsunami is awesome.
Knowledge far beyond my expectations, led to the site being beautifully creative with simplicity, which is just perfect for a young female artist.
Andrew's patience and respect was impeccable, but what I loved most, was that he just knew what to do EVERY single time ... just the perfect web creator.
Thank you Digital Tsunami. Thank you Andrew
Andrew and his team at Digital Tsunami were the developers behind our micro site for Fearless.
I like the way they work (efficient, effective) and delivered a great site, on time.
I would like to thank you for your tremendous contribution to Foodbank over the years.
The organisation certainly wouldn't be where we are today without your support!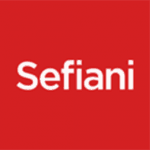 Digital Tsunami has supported us for many years now, and we continue to be impressed by the standard of service and advice. We not only get quality web design and implementation, but also honest feedback and suggestions which are crucial to the final product.
Digital Tsunami is able to discuss ideas with us and then develop them into a practical solution online, and this 'team' effort ensures the results are of the highest quality.
When our website is the first thing people look to when making an assessment on our company, I'm pleased to know that we have Andrew and his team behind us.
I have enjoyed working with you on this important project and have been particularly impressed by your company's professionalism. The speed and accuracy of your work has been first rate and your creative input has been instrumental to the success of the project.