Hitachi promotes Project Green
September 19, 2013
Hitachi is inviting you to project a greener future with Project Green.
Hitachi Australia has launched an initiative to reduce waste and increase sustainability.
Founded in 1910, global brand Hitachi has a considerable perspective from which to view global change, encompassing global population growth, industrialisation and consumerism. The company is committed to actions aimed at the prevention of global warming, conservation of resources and preservation of ecosystems.
The Project Green program invites consumers to recycle old projectors in an exchange that will benefit the planet and the corporate bottom line!
Return your existing projector for recycling and receive cashback on a new Hitachi projector, to not only save money, but contribute to the long-term health of the planet.
The innovative Hitachi range includes the CPDW25WN "Super Short Throw" projector, which can precisely display a sharp WXGA (1,280 x 800 pixel) resolution image, as close as 76cm from above or below a surface, at 2500 ANSI lumens and with a 3000:1 contrast ratio.
In Australia, the comprehensive range of Hitachi projectors are distributed by Hills Sound, Vision and Lighting. Hills SVL is a leading distributor of intuitive integrated solutions of pro audio and audiovisual products. With offices and warehousing facilities across Australia and New Zealand, Hills SVL is a division of the Australian listed company Hills Holdings (ASX:HIL).
Companies, educational institutions and individuals can register online for Hitachi's Project Green, and take the first step in projecting a greener future.
Read more about Project Green
From Our Clients
Andrew helped us to see the potential of video in bringing our new website to life.
He held our hand through the process, making it as undaunting as possible.
He delivered a great selection of videos (from a one-day shoot), that really tell the Foodbank story and will be a great addition to our communications.
When I need a comprehensive online strategy and innovative solutions to achieve results for an important client, Andrew is the only person I need to call.
Working with this team has been a delight and the resulting website far exceeds our expectations. All stages of the process were handled professionally, promptly and creatively. Discussions went smoothly, with flawless communication and suitable and sensible solutions whenever issues were raised. Time frames were either met or delivered early. The site was 100% accurate, indicating impressive attention to detail.
Without exception, the feedback on our site has been outstanding - clear and thoughtful layout, appropriate and interesting graphics and intuitive navigation.
This is fantastic. Thank you. I really appreciate all the work you have done for us!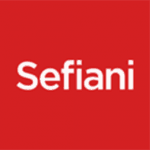 We are delighted with our new website and early feedback from clients and associates is very positive.
The overall impression is that it is a very professional, informative website and conveys the feeling that Sefiani is a quality organisation with skilled, friendly staff.
Thank you for all your help and patience in working with us for this successful outcome.