m.commerce growth continues
January 23, 2013
Projections have just been updated by Forrester Research for the next 5 years of U.S. m.commerce
The reputable company predicts that US mobile payments will reach US$90 billion by 2017, a 48% compound annual growth rate (CAGR) from the US$12.8 billion spent in 2012.
Forrester's five-year mobile payments forecast segments mobile payments into three categories:
in-store mobile payments (proximity payments)
mobile commerce (mCommerce)
mobile peer-to-peer (P2P) and remittances
This trajectory is reinforced in a chart recently published by Statistica, which displays comparative growth on handheld devices. Over the next 4 years, while the value of m.commerce on smartphones is predicted to increase by 250%, on tablets it is predicted to grow by over 425%.
Digital Tsunami has promoted the use of efficient and innovative online tools since 1996.
Responsive design is the latest mechanism to persuasively present your content. The dramatic  market penetration of handheld devices, combined with broadband access and the extensive availability of WiFi hotspots, has resulted in some users accessing the Internet by a smartphone only.
All new websites Digital Tsunami develops will now also be mobile compliant.
For a free consultation to discuss your mobile needs, contact us today.
Sources:
Forrester Research
Statistica
From Our Clients
I don't know what you do, but you do it well.
We have been a client of Digital Tsunami now for a number of years.
As an ASX listed company, we seek reliability with our suppliers. Digital Tsunami have proven they are reliable and trustworthy multiple times.
We host multiple websites and services through them, and use them for technical and creative work.
There has never been an issue, they are always on top of all technical details, and simply provide the best possible solution around a given budget, and get things right first time. Clearly they have excellent quality controls and that shows in their services.
Andrew helped us to see the potential of video in bringing our new website to life.
He held our hand through the process, making it as undaunting as possible.
He delivered a great selection of videos (from a one-day shoot), that really tell the Foodbank story and will be a great addition to our communications.
I happily recommend Andrew and the Digital Tsunami team.
I have dealt with many web marketing and support companies over the years, and have been very impressed with Digital Tsunami's response, advice and understanding of their field. I recommend talking to Andrew about your next web project.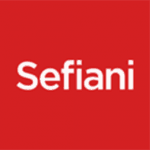 We continue to be impressed by the standard of service and advice. We not only get quality web design and implementation, but also honest feedback and suggestions which are crucial to the final product.