The top social networks. The latest statistics
May 16, 2013
More people on the Internet are communicating via social media than ever before, and Facebook is the most popular platform. In the first quarter of 2013,  over half the world's Internet connected population is using Facebook! Using data collated by Global Web Index, Statista has just released a chart of the world's ten largest social media sites by global market penetration.
51 percent of Internet users were active on Facebook. Google Plus has gradually expanded to 26 percent. A quarter of users regularly visit YouTube to watch videos. Twitter messages are posted by just over a fifth of online users, even if 85% of all tweets are posted by the top 15% of Twitter users.
Contribution to the volume and penetration of these platforms can, in part at least, be attributed to the continuing increase in ownership of handheld devices. The ability to connect and view mobile video via tablets and smartphones while commuting, travelling or 'second screening' has generated an increase in the use of social media. Mobile traffic in 2012 was 12 times higher than the total global Internet traffic of a dozen years earlier, in 2000!
Consequently, as a result of this increased social interaction, patterns of in-store and m.commerce purchasing have changed. All current data indicates that consumers are now persuaded more by the recommendations of friends, family and other users, than by advertising.
Of the top ten platforms, six are in Chinese language. These platforms offer similar functionalities to the English language sites, (some of which are not accessible in mainland China).
Weibo (and Tencent Weibo) comprise 40%, and offer similar posting to Facebook and similar micro-blogging to Twitter. The popular QQ (now owned by Tencent and branded as Tencent QQ, and as such, representing 41% penetration) offers similar micro-blogging to Twitter.
YouKu (12%) offers similar video posting to YouTube, while renren (10%) offers posting similar to Facebook. Many of these sites do not offer English content.
Digital Tsunami has been working with Chinese clients and clients in China since the 90's. Delivering solutions in branding, eStrategy, mobile, photography, print, video and web to this market, requires an understanding and familiarity with customs and business criteria.
2013 is the Year of Mobile, Social and Video. To maximise the impact of your brand, contact us today.
Sources:
Statista
Global Web Index
Tencent QQ
QQ
renren
Weibo
YouKu
From Our Clients
We are very pleased with the end result. It was good to have you pushing us along for material in order that we met the agreed completion deadline - you certainly are good project managers!
You are a true professional Andrew, and your team was very impressive.
The results will be seen around the globe shortly as we embark on our new advertising campaign. I do greatly appreciate the extra lengths you went to under difficult circumstances, to help us achieve our goal.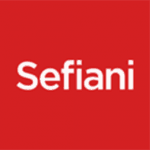 Digital Tsunami has supported us for many years now, and we continue to be impressed by the standard of service and advice. We not only get quality web design and implementation, but also honest feedback and suggestions which are crucial to the final product.
Digital Tsunami is able to discuss ideas with us and then develop them into a practical solution online, and this 'team' effort ensures the results are of the highest quality.
When our website is the first thing people look to when making an assessment on our company, I'm pleased to know that we have Andrew and his team behind us.
Central to the development process is Digital Tsunami's thorough understanding of the project needs, clear and constant communication, and creative, innovative and meticulous approach to delivering solutions.
It is clear from the enthusiasm and professionalism shown, that Digital Tsunami views each client as a long term partner contributing ideas above and beyond the development of the site and we look forward to involving them in future marketing initiatives.