A reception at Admiralty House
May 11, 2013
One of the benefits of pro-bono work is the occasional social gathering at which supporters can meet.
Today, representatives of companies which support Foodbank Australia, were invited to join the Governor-General of Australia and her husband at Admiralty House, Kirribilli for a formal presentation.
Quentin Bryce, together with Mr Enzo Allara, Chairman of Foodbank Australia, presented the 2012 Patron's Award to Mr Ian McDonald, CEO of Coles, for an outstanding contribution to Foodbank.
Digital Tsunami Creative and Technical Director Mr Amir Mostofi and founder Andrew W Morse were in attendance.
Digital Tsunami has supported Foodbank in Australia with pro-bono web design, development, maintenance and hosting since 2000.
From Our Clients
The team at Digital Tsunami was incredibly responsive, delivering a solution well ahead of deadline. Their technical knowledge was exceptional, they were innovative, and they were very meticulous. What's more, they understood my business and technical requirements and translated them into a user-friendly, refined, professional site which is conceptually simple and cohesive.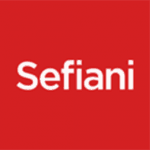 We continue to be impressed by the standard of service and advice. We not only get quality web design and implementation, but also honest feedback and suggestions which are crucial to the final product.
I have enjoyed working with you on this important project and have been particularly impressed by your company's professionalism. The speed and accuracy of your work has been first rate and your creative input has been instrumental to the success of the project.
I happily recommend Andrew and the Digital Tsunami team.
I have dealt with many web marketing and support companies over the years, and have been very impressed with Digital Tsunami's response, advice and understanding of their field. I recommend talking to Andrew about your next web project.
Once again, thanks for your promptness and partnership.
The current challenge of my job at Abbott is one of the greatest I've faced in 25 years of IT career. It's reassuring to know I can count on people like you when things go wrong.