Worldwide Video Production
March 4, 2017
The most effective way to demonstrate your global network is to show the places and faces of your global footprint.
Digital Tsunami has filmed across the globe and has the creative and production expertise to ensure the highest quality and ROI for any production.
In 2005, Digital Tsunami acquired the Essential brand, with a heritage of film-making since 1979. Essential Film Production Pty Ltd and subsequently Essential Asia Co, have delivered services including feature film production and investor's representation, major mini-series and television commercial production and tertiary training.
From Our Clients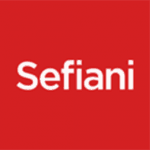 We are delighted with our new website and early feedback from clients and associates is very positive.
The overall impression is that it is a very professional, informative website and conveys the feeling that Sefiani is a quality organisation with skilled, friendly staff.
Thank you for all your help and patience in working with us for this successful outcome.
We have been a client of Digital Tsunami now for a number of years.
As an ASX listed company, we seek reliability with our suppliers. Digital Tsunami have proven they are reliable and trustworthy multiple times.
We host multiple websites and services through them, and use them for technical and creative work.
There has never been an issue, they are always on top of all technical details, and simply provide the best possible solution around a given budget, and get things right first time. Clearly they have excellent quality controls and that shows in their services.
I could not be more delighted. Once again Thank You. You and your team at Digital Tsunami have been incredible.
We were very happy with the development process and the outcome. The objectives have all been achieved, in terms of usability and ease of use in updating the site. You definitely nailed both of these.
When I need a comprehensive online strategy and innovative solutions to achieve results for an important client, Andrew is the only person I need to call.