Worldwide Video Production
March 4, 2017
The most effective way to demonstrate your global network is to show the places and faces of your global footprint.
Digital Tsunami has filmed across the globe and has the creative and production expertise to ensure the highest quality and ROI for any production.
In 2005, Digital Tsunami acquired the Essential brand, with a heritage of film-making since 1979. Essential Film Production Pty Ltd and subsequently Essential Asia Co, have delivered services including feature film production and investor's representation, major mini-series and television commercial production and tertiary training.
From Our Clients
.. organised, meticulously detailed and yet flexible - always serving client needs to the highest standards. From a client perspective, you can expect high quality, timely completion and minimal fuss.
It is clear from the enthusiasm and professionalism shown, that Digital Tsunami views each client as a long term partner contributing ideas above and beyond the development of the site and we look forward to involving them in future marketing initiatives.
Andrew and his team have supported Foodbank by providing web services for more than a decade.
In fact, they have just undertaken the first complete redevelopment of the original Foodbank website they built for us, and have been maintaining so ably since.
Andrew is creative and passionate and helps us to keep up, constantly looking for new ways to add value and improve our online communications channels.
Andrew and the team at Digital Tsunami are an absolute joy to work with, going above and beyond to design and host an amazing website for Cameragal Montessori School. Their work has led to an increase in enrolments and greater visibility within the community. They are always quick to make suggestions for improvement and implement changes - the embodiment of great customer service.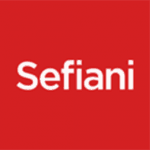 We continue to be impressed by the standard of service and advice. We not only get quality web design and implementation, but also honest feedback and suggestions which are crucial to the final product.