Content Management System (CMS)
March 4, 2017
Apart from short-term campaigns, all public websites should have an integrated CMS, which enables your in-house, non-technical staff to update your website with ease. Digital Tsunami provides documentation and on-site or remote training for your staff.
Open source SilverStripe is a robust and intricate platform suited to mid-level enterprise installations. The clients for which Digital Tsunami has implemented SilverStripe include listed companies Hills (HIL:ASX), Theiss (LEI:ASX) and XTek (XTE:ASX).
The proprietary CMS SiteCore, is a robust and complex platform built on M/S .NET and can run Oracle databases. It is well-suited to enterprise-level applications. The Australian listed company Hills Holdings (the originator of the iconic Hills Hoist backyard rotary washing line), (HIL:ASX) was one client for which Digital Tsunami implemented SiteCore.
The ever-increasing global market penetration of open source WordPress is a testament to its flexibility and simplicity.Digital Tsunami has applied this highly adaptable platform to clients in government and across an extensive range of business sectors.
From Our Clients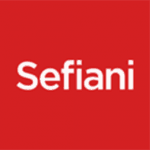 We continue to be impressed by the standard of service and advice. We not only get quality web design and implementation, but also honest feedback and suggestions which are crucial to the final product.
When I need a comprehensive online strategy and innovative solutions to achieve results for an important client, Andrew is the only person I need to call.
We have been a client of Digital Tsunami now for a number of years.
As an ASX listed company, we seek reliability with our suppliers. Digital Tsunami have proven they are reliable and trustworthy.
We host multiple websites and services through them, and use them for technical and creative work.
There has never been an issue, they are always on top of all technical details, and simply provide the best possible solution around a given budget, and get things right first time. Clearly they have excellent quality controls and that shows in their services.
I have enjoyed working with you on this important project and have been particularly impressed by your company's professionalism. The speed and accuracy of your work has been first rate and your creative input has been instrumental to the success of the project.
I happily recommend Andrew and the Digital Tsunami team.
I have dealt with many web marketing and support companies over the years, and have been very impressed with Digital Tsunami's response, advice and understanding of their field. I recommend talking to Andrew about your next web project.