Content Management System (CMS)
March 4, 2017
Apart from short-term campaigns, all public websites should have an integrated CMS, which enables your in-house, non-technical staff to update your website with ease. Digital Tsunami provides documentation and on-site or remote training for your staff.
Open source SilverStripe is a robust and intricate platform suited to mid-level enterprise installations. The clients for which Digital Tsunami has implemented SilverStripe include listed companies Hills (HIL:ASX), Theiss (LEI:ASX) and XTek (XTE:ASX).
The proprietary CMS SiteCore, is a robust and complex platform built on M/S .NET and can run Oracle databases. It is well-suited to enterprise-level applications. The Australian listed company Hills Holdings (the originator of the iconic Hills Hoist backyard rotary washing line), (HIL:ASX) was one client for which Digital Tsunami implemented SiteCore.
The ever-increasing global market penetration of open source WordPress is a testament to its flexibility and simplicity.Digital Tsunami has applied this highly adaptable platform to clients in government and across an extensive range of business sectors.
From Our Clients
By taking the time to understand our business, industry and vision, Digital Tsunami created a site that truly reflected our leadership position in the market and our strategic direction.
Digital Tsunami's expertise in visual design, photography, website navigation and business writing, resulted in an extremely effective website.
The project was expertly managed from end to end which resulted in a fast and efficient process.
Andrew was able to create an entirely new website in a short period of time and to budget. He and his team worked very well with both our Marketing and IT team.
I worked with Andrew on a photography project that involved a high level of visual complexity for a multinational client. Andrew was clear and professional in his briefing, but at the same time, was open to other ideas and approaches.
Andrew W Morse and the Digital Tsunami team are world class, creative professionals in the challenging and highly competitive business of web page design and utilisation.
He understands business, he understands marketing, he understands communication and he understands design. And most importantly, his web pages pay for themselves within weeks of going online.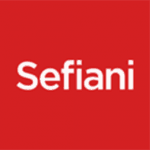 Digital Tsunami has supported us for many years now, and we continue to be impressed by the standard of service and advice. We not only get quality web design and implementation, but also honest feedback and suggestions which are crucial to the final product.
Digital Tsunami is able to discuss ideas with us and then develop them into a practical solution online, and this 'team' effort ensures the results are of the highest quality.
When our website is the first thing people look to when making an assessment on our company, I'm pleased to know that we have Andrew and his team behind us.