Web Monitoring
March 4, 2017
All websites hosted on dedicated Digital Tsunami webservers are dynamically monitored at 120 second intervals. The innovative Alertra Synapse™ technology detects hard connection failures, equipment lockups and operating system failures within seconds, so our support team can address the issue.
From Our Clients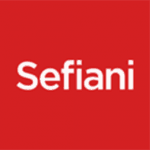 We continue to be impressed by the standard of service and advice. We not only get quality web design and implementation, but also honest feedback and suggestions which are crucial to the final product.
I have viewed all the videos and would like to commend you on the excellent quality.
I would like to thank you for the excellent editing which portrays the event as dynamic and stimulating.
Clients have really appreciated the video .. sales staff are so pleased to have this tool. It is very empowering to show.
Since 2003, Digital Tsunami has collaborated with Personal Broadband Australia to deliver many online solutions, including the latest www.pba.com.au site.
Central to the development process is Digital Tsunami's thorough understanding of the project needs, clear and constant communication, and creative, innovative and meticulous approach to delivering solutions.
The results are clean, intuitive, refined and cohesive, with rapidly loading pages and extremely high usability.
The benefit to PBA of this long-term relationship has been the highly effective way in which Digital Tsunami has implemented and enhanced my vision on every project.
I don't know what you do, but you do it well.