Web Audits
March 4, 2017
Digital Tsunami can review and analyse your entire online presence, then recommend the most effective and relevant solutions to promote your brand, product or service.
View an overview of the criteria measured and a condensed sample layout or request your FREE web audit today!
From Our Clients
I am very happy with my new website from Digital Tsunami.
Not only did they design it, they also created my logo, and gave me valuable advice and professional feedback.
Through Digital Tsunami, my website now looks professional, easy to navigate and (through my customised CMS), easy to update.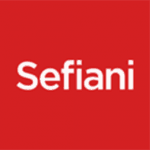 Digital Tsunami has supported us for many years now, and we continue to be impressed by the standard of service and advice. We not only get quality web design and implementation, but also honest feedback and suggestions which are crucial to the final product.
Digital Tsunami is able to discuss ideas with us and then develop them into a practical solution online, and this 'team' effort ensures the results are of the highest quality.
When our website is the first thing people look to when making an assessment on our company, I'm pleased to know that we have Andrew and his team behind us.
.. organised, meticulously detailed and yet flexible - always serving client needs to the highest standards. From a client perspective, you can expect high quality, timely completion and minimal fuss.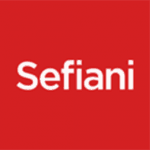 We are delighted with our new website and early feedback from clients and associates is very positive.
The overall impression is that it is a very professional, informative website and conveys the feeling that Sefiani is a quality organisation with skilled, friendly staff.
Thank you for all your help and patience in working with us for this successful outcome.
The MULS Executive is delighted with this aesthetically pleasing, user friendly site.
We found Digital Tsunami to be a full-service operation and we are satisfied with the products delivered: from the (identity), banners, business cards, letterheads, to the student magazine.