Web Audits
March 4, 2017
Digital Tsunami can review and analyse your entire online presence, then recommend the most effective and relevant solutions to promote your brand, product or service.
View an overview of the criteria measured and a condensed sample layout or request your FREE web audit today!
From Our Clients
This is fantastic. Thank you. I really appreciate all the work you have done for us!
Andrew and the team at Digital Tsunami are an absolute joy to work with, going above and beyond to design and host an amazing website for Cameragal Montessori School. Their work has led to an increase in enrolments and greater visibility within the community. They are always quick to make suggestions for improvement and implement changes - the embodiment of great customer service.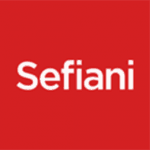 We are delighted with our new website and early feedback from clients and associates is very positive.
The overall impression is that it is a very professional, informative website and conveys the feeling that Sefiani is a quality organisation with skilled, friendly staff.
Thank you for all your help and patience in working with us for this successful outcome.
Our take-away menu advertised TamarindThai.com.au, even though the site didn't exist.
Digital Tsunami offered great ideas and design to set up a professional website that matches our name, ideas and style of the restaurant.
Andrew is very knowledgeable IT professional and he never hesitated to see and consult us in the restaurant.
I don't know what you do, but you do it well.