Video
March 5, 2017
Using the latest technologies and techniques, Digital Tsunami delivers high-end 4K video production for all applications.
Solutions may include: aerials, computer animation (CGI), live action, time-lapse and hyper-lapse.
The company founder started his professional film production career in 1979.
From Our Clients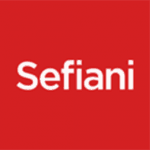 We are delighted with our new website and early feedback from clients and associates is very positive.
The overall impression is that it is a very professional, informative website and conveys the feeling that Sefiani is a quality organisation with skilled, friendly staff.
Thank you for all your help and patience in working with us for this successful outcome.
We have been a client of Digital Tsunami now for a number of years.
As an ASX listed company, we seek reliability with our suppliers. Digital Tsunami have proven they are reliable and trustworthy multiple times.
We host multiple websites and services through them, and use them for technical and creative work.
There has never been an issue, they are always on top of all technical details, and simply provide the best possible solution around a given budget, and get things right first time. Clearly they have excellent quality controls and that shows in their services.
Digital Tsunami was professional, responsive and accurately interpreted our brief. The final result was a new website that was in keeping with the iBurst brand essence and proposition.
Andrew has a unique understanding of global business communication, combined with proven creativity in concept, design and production. He is extremely responsive to client's requirements and has the ability to adapt and implement solutions extremely quickly in competitive markets.
Thanks to you and the Taishan production crew. Andy and the rest of the team were outstanding. Their professionalism was evident the entire time and they seemed to build a nice relationship with the factory employees, which led to a real spirit of cooperation. My sincere thanks for a job extremely well done.