Studio Photography
March 4, 2017
When location photography is impractical, studio photography offers an opportunity to present your people or products in a controlled environment. Studios can accommodate objects from a minute microchip to a massive truck.
From Our Clients
Digital Tsunami provided an outstanding service throughout the whole web development process. Andrew spent extensive time early on to understand our business in order to provide additional conceptual and strategic contributions to the brand and corporate identity of Kinetic Defence Services to ensure the message was clear, precise and appealing to the target audience.
The development process was smooth and efficient and enabled us to have an input throughout to guarantee total satisfaction with the final look and feel of the site.
Andrew has a unique understanding of global business communication, combined with proven creativity in concept, design and production. He is extremely responsive to client's requirements and has the ability to adapt and implement solutions extremely quickly in competitive markets.
I happily recommend Andrew and the Digital Tsunami team.
I have dealt with many web marketing and support companies over the years, and have been very impressed with Digital Tsunami's response, advice and understanding of their field. I recommend talking to Andrew about your next web project.
Thanks to you and the Taishan production crew. Andy and the rest of the team were outstanding. Their professionalism was evident the entire time and they seemed to build a nice relationship with the factory employees, which led to a real spirit of cooperation. My sincere thanks for a job extremely well done.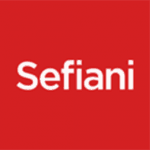 We continue to be impressed by the standard of service and advice. We not only get quality web design and implementation, but also honest feedback and suggestions which are crucial to the final product.