Studio Photography
March 4, 2017
When location photography is impractical, studio photography offers an opportunity to present your people or products in a controlled environment. Studios can accommodate objects from a minute microchip to a massive truck.
From Our Clients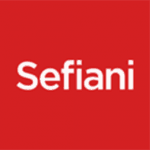 Digital Tsunami has supported us for many years now, and we continue to be impressed by the standard of service and advice. We not only get quality web design and implementation, but also honest feedback and suggestions which are crucial to the final product.
Digital Tsunami is able to discuss ideas with us and then develop them into a practical solution online, and this 'team' effort ensures the results are of the highest quality.
When our website is the first thing people look to when making an assessment on our company, I'm pleased to know that we have Andrew and his team behind us.
Andrew helped us to see the potential of video in bringing our new website to life.
He held our hand through the process, making it as undaunting as possible.
He delivered a great selection of videos (from a one-day shoot), that really tell the Foodbank story and will be a great addition to our communications.
Digital Tsunami is awesome.
Knowledge far beyond my expectations, led to the site being beautifully creative with simplicity, which is just perfect for a young female artist.
Andrew's patience and respect was impeccable, but what I loved most, was that he just knew what to do EVERY single time ... just the perfect web creator.
Thank you Digital Tsunami. Thank you Andrew
Digital Tsunami's work for Leighton International has been of an extremely high quality, highly responsive and flexible in approach. Andrew and his team worked with us to understand our needs and find the most appropriate solutions.
Your team has been great to work with. Tamara is very quick to catch on to things and Amir's code and CSS has impressed David due to its' simplicity and elegance.