Studio Construction
March 4, 2017
Digital Tsunami constantly delivers high ROI on any project. If professional photography is required on a regular basis and a retainer is prohibitive, Digital Tsunami can install a studio on your own premises, to maximise your investment in quality photography.
From Our Clients
Since 2003, Digital Tsunami has collaborated with Personal Broadband Australia to deliver many online solutions, including the latest www.pba.com.au site.
Central to the development process is Digital Tsunami's thorough understanding of the project needs, clear and constant communication, and creative, innovative and meticulous approach to delivering solutions.
The results are clean, intuitive, refined and cohesive, with rapidly loading pages and extremely high usability.
The benefit to PBA of this long-term relationship has been the highly effective way in which Digital Tsunami has implemented and enhanced my vision on every project.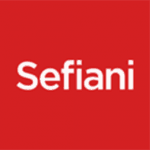 We are delighted with our new website and early feedback from clients and associates is very positive.
The overall impression is that it is a very professional, informative website and conveys the feeling that Sefiani is a quality organisation with skilled, friendly staff.
Thank you for all your help and patience in working with us for this successful outcome.
.. very knowledgeable, creative and patient while also pushing me to work through the many decisions such a project involves.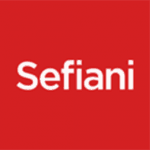 Digital Tsunami has supported us for many years now, and we continue to be impressed by the standard of service and advice. We not only get quality web design and implementation, but also honest feedback and suggestions which are crucial to the final product.
Digital Tsunami is able to discuss ideas with us and then develop them into a practical solution online, and this 'team' effort ensures the results are of the highest quality.
When our website is the first thing people look to when making an assessment on our company, I'm pleased to know that we have Andrew and his team behind us.
The team at Digital Tsunami was incredibly responsive, delivering a solution well ahead of deadline. Their technical knowledge was exceptional, they were innovative, and they were very meticulous. What's more, they understood my business and technical requirements and translated them into a user-friendly, refined, professional site which is conceptually simple and cohesive.