Edit Suite configuration
March 8, 2017
Digital Tsunami constantly delivers high ROI on any project. If ongoing professional post-production is required, Digital Tsunami can install and configure an editing suite on your own premises, to maximise your investment in quality production.
The suite can include a custom build editing desk, 4K displays, a cylindrical Apple Pro processor, a multiple-drive RAID array (for storage and manipulation of ultra-large 4K video files), professional audio system as well as furnishings and lighting.
From Our Clients
Central to the development process is Digital Tsunami's thorough understanding of the project needs, clear and constant communication, and creative, innovative and meticulous approach to delivering solutions.
I am very happy with my new website from Digital Tsunami.
Not only did they design it, they also created my logo, and gave me valuable advice and professional feedback.
Through Digital Tsunami, my website now looks professional, easy to navigate and (through my customised CMS), easy to update.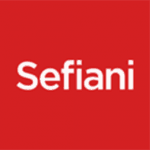 Digital Tsunami has supported us for many years now, and we continue to be impressed by the standard of service and advice. We not only get quality web design and implementation, but also honest feedback and suggestions which are crucial to the final product.
Digital Tsunami is able to discuss ideas with us and then develop them into a practical solution online, and this 'team' effort ensures the results are of the highest quality.
When our website is the first thing people look to when making an assessment on our company, I'm pleased to know that we have Andrew and his team behind us.
It is clear from the enthusiasm and professionalism shown, that Digital Tsunami views each client as a long term partner contributing ideas above and beyond the development of the site and we look forward to involving them in future marketing initiatives.
Andrew W Morse and the Digital Tsunami team are world class, creative professionals in the challenging and highly competitive business of web page design and utilisation.
He understands business, he understands marketing, he understands communication and he understands design. And most importantly, his web pages pay for themselves within weeks of going online.