Brochure Design and Print
March 4, 2017
The brochure, datasheet, presentation folder and product catalogue are at the core of many print budgets. Print volume, quality and lead-time all affect investment. On every project, Digital Tsunami is focused on delivering effective, impactful solutions with high ROI, to meet your specific needs.
From Our Clients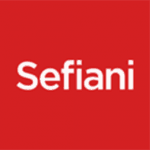 We are delighted with our new website and early feedback from clients and associates is very positive.
The overall impression is that it is a very professional, informative website and conveys the feeling that Sefiani is a quality organisation with skilled, friendly staff.
Thank you for all your help and patience in working with us for this successful outcome.
(We) took a fairly substantial audit of .. sophisticated sites both technically and creatively .. Out of six prominent designers, Digital Tsunami stood out.
The quality of the images, the sophisticated management of text .. together with smooth animations makes (our) website of very high calibre.
I would personally rate this site in the top 2 percent of world wide web sites today.
By taking the time to understand our business, industry and vision, Digital Tsunami created a site that truly reflected our leadership position in the market and our strategic direction.
Digital Tsunami's expertise in visual design, photography, website navigation and business writing, resulted in an extremely effective website.
The project was expertly managed from end to end which resulted in a fast and efficient process.
Thanks very much for the speed & professionalism with which you continue to service our needs, despite the fact that this is provided pro bono !
Your ongoing generosity in donating the services of Digital Tsunami to Foodbank is appreciated more than you know. We, and the 30,000 people a day you help us feed, are indebted to you.
Once again, thanks for your promptness and partnership.
The current challenge of my job at Abbott is one of the greatest I've faced in 25 years of IT career. It's reassuring to know I can count on people like you when things go wrong.