Which social media are relevant to my company?
June 26, 2014
Increasingly, companies are embracing the importance of engaging in a conversation on social media, in order to build brand recognition and communicate directly with consumers.
But faced with a plethora of platforms, many are asking us, "Which social media are relevant to my company?"
Our answer is that whilst there is no 'cookie cutter' formula, the choices you make depend specifically on the products and services you offer and the focus and demographics of your brand. The most important evolution from the traditional 'broadcast' advertising and marketing campaign, is that social media enables your brand to enter into a conversation.
Each social media platform offers specific opportunities and focus, which may or may not be suitable for your brand. Although there are apparent alignments to retail and corporate in certain platforms, brands are making clever use of all platforms, so the selection is often a case of research and focus on those which offer the highest volume of your target market. The prime rule is that a brand should not enter into a particular platform without sufficient content or resources. If appropriate internal resources do not exist, you may consider hiring, contracting or out-sourcing.
It is critical that all personnel who are engaged with customers convey a consistent message and tone of voice. This something which should be specified in a corporate style guide.
B to B
LinkedIn
The heavyweight in professional networking, LinkedIn is used by industry organisations, educational alumni, company personnel, specific interest groups, and offers a rich environment for brand development and communications with colleagues, partners, suppliers and clients.
Google Circles and Google + 
Yet to gain massive traction, these two relatively new platforms are increasingly being considered as opportunities to engage with customers, in ways in which the user determines the segmentation of her or his connections.
Vimeo
The professional video production platform which is rapidly gaining penetration with heavyweight brands, for it's kudos and high resolution.
Corporate
LinkedIn
The professional network which is used by over 200 million English-speaking professionals around the globe, enables employee advocates, groups, corporate following, status updates, peer endorsements, professional recommendations and group discussions.
Twitter
Arguably the most instant of messaging platforms, Twitter enables an instant indication of the temperature of the marketplace. Passion delivers both positive and negative feedback, and opportunity to demonstrate honesty, relevance and trust, and engenders genuine advocacy for a brand which influences behaviour far more than paid promotion.
YouTube
The platform which is the 'go to' search engine for videos on how, who, what, when and even (subjectively), why. The sheer immensity of this video repository is sufficient to make it a platform you cannot afford to ignore.
Retail
Facebook
With over a billion users, the gorilla of social media is a powerful tool which brands are treating seriously, building evocative visual assets: images, infographics, photographs and videos. The feedback and viral reach is so effective that many movie releases and products advertise their Facebook page, rather than their website!
Instagram
Photos and messages which are (for some demographic segments) far more immediate and relevant, and enable social media users to confer and build momentum at a dramatically rapid pace.
Pinterest
The highly addictive digital photo (and video) album, which is engaging brand stories through apparently innocuous social marketing to build emotive relationships with consumers by sharing common love of products, destinations and interests.
Vine
The 5 second video format imposed by Vine may be seen as a creative challenge, even more than the 15 second limit imposed by Instagram video. But many felt similarly about the restriction of an SMS to 140 characters, which entirely failed to stem the immense popularity of Twitter. Vine offers a great opportunity to clever brands.
These are not all, and instant messaging and social platforms in English and other languages are constantly launching, thriving and in some case, attaining a critical mass which brings brand recognition to them and the companies which use them.
Since 1996, Digital Tsunami has applied significant creative and technical expertise to multi-media, multi-lingual, multi-national campaigns for clients in an extensive range of sectors and utilising a diversity of social media.
To discuss an eStrategy for your brand and develop a customised suite of solutions, contact Digital Tsunami today!
From Our Clients
Andrew and his team at Digital Tsunami were the developers behind our micro site for Fearless.
I like the way they work (efficient, effective) and delivered a great site, on time.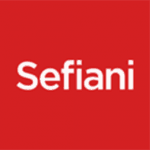 We continue to be impressed by the standard of service and advice. We not only get quality web design and implementation, but also honest feedback and suggestions which are crucial to the final product.
The launch .. was a success. We were able to present this live on a Wireless connection during our Sydney, Australia sales conference on a location with very limited internet bandwidth. This proves the technology used .. renders light webpages which are easy to download on a browser.
Comments I've heard from our employees were all positive and reflected precisely what we were looking for: a simple but concise, clean and effective webpage.
We acknowledge the timeframe given to you was extremely short but nevertheless you have sucessfully delivered the project on schedule .. the critical success factor was communication and availability of Digital Tsunami's team.
I am very glad we were able to partner with such a professional team as yours and I am confident any other initiatives with you will be as successful.
Andrew was able to create an entirely new website in a short period of time and to budget. He and his team worked very well with both our Marketing and IT team.
Service delivery is precisely what was asked, while respecting deadlines and budget constraints. Digital Tsunami are very good value for money, particularly for quick wins without long pre-planning project phases.