Evocative aerial cinematography video
July 2, 2014
Aerial Marine Media provides worldwide cinematography, stills photography, aerial imagery, marine imagery and production support services.
Operating out of Malaysia, Aerial Marine Media founder Laurie K. Gilbert SoC, is an award winning Director of Photography with over 30 years experience, shooting dynamic motion picture imagery in more than fifty countries, in continents across the globe.
Recently, a short film was made of an offshore aerial filming and photography commission, which Laurie undertook for Maersk Drilling. The film effectively demonstrates the experience of circling a ship in the middle of the Malacca Straits in a helicopter, as Laurie shoots from handheld cameras with gyroscopic balance to offset the vibrations of the aircraft.
View the film in High Definition at Vimeo 
Laurie is highly experienced in creative cinematography for feature films, commercials, documentaries, television drama and corporate communications. Aerial Marine Media also provides a very wide range of photographic stills and production services for international magazine and publications, advertising and websites.
Producer and educator Ross Tinney, recently interviewed Laurie for his book "My POV", a guide for incipient filmmakers in the practical aspects of developing a career in film production. My POV is available as an eBook and paperback on Amazon.
Laurie has effectively utilised online and social media from the earliest days of the world wide web to promote his services. Read more insight in his online booklet.
Aerial Marine Media has a unique heritage in helicopter aerial and offshore marine expertise, and many of its global clients are from the aerospace, marine, construction, oil & gas exploration and super yacht sectors. Clients also include some of the world's most prestigious production companies, advertising agencies and multinational corporations.
Digital Tsunami founder Andrew W Morse and Laurie have enjoyed a long professional relationship. They met while both filming at the 1987 America's Cup regatta, held in Gage Roads off Fremantle, Western Australia. They have subsequently sailed together on classic yachts in Sydney and Hong Kong, and worked together on location around Australia and Asia. Digital Tsunami has designed and developed multiple websites for Laurie's Hong Kong and Malaysian companies.
Visit AerialMarine.com
From Our Clients
Andrew and his team at Digital Tsunami were the developers behind our micro site for Fearless.
I like the way they work (efficient, effective) and delivered a great site, on time.
You have demonstrated patience, perseverance, attention to detail and a rare ability to perceive what was needed even when we didn't. We are delighted with the site, it performs and looks great and our enquiry rate since it superseded our previous website has already increased by 20%.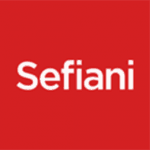 Digital Tsunami has supported us for many years now, and we continue to be impressed by the standard of service and advice. We not only get quality web design and implementation, but also honest feedback and suggestions which are crucial to the final product.
Digital Tsunami is able to discuss ideas with us and then develop them into a practical solution online, and this 'team' effort ensures the results are of the highest quality.
When our website is the first thing people look to when making an assessment on our company, I'm pleased to know that we have Andrew and his team behind us.
I happily recommend Andrew and the Digital Tsunami team.
I have dealt with many web marketing and support companies over the years, and have been very impressed with Digital Tsunami's response, advice and understanding of their field. I recommend talking to Andrew about your next web project.
Thanks to you and the Taishan production crew. Andy and the rest of the team were outstanding. Their professionalism was evident the entire time and they seemed to build a nice relationship with the factory employees, which led to a real spirit of cooperation. My sincere thanks for a job extremely well done.