Consensus Software and GreenTech Awards
June 26, 2014
Consensus Software Awards have been recognising excellence in Australian computer and industrial software since 1999.
The Consensus Group now manages a range of awards, including the Consensus Software Awards, Consensus Innovation Awards, Big Data Innovation Awards, IT Professional Awards, Student Innovation Awards, Consensus IT Awards, Consensus IT Writers Awards and the Consensus GreenTech Awards. The value of its identification of high value enterprises has been reflected by the establishment of the Consensus One Venture Capital fund to aid in early stage development of disruptive technologies.
Digital Tsunami founder, Andrew W Morse has been a judge of the software awards in the past, joining other industry experts in the collaborative assessment of submissions (the philosophy which is imbued in the company name).
In June 2014, Senator Simon Birmingham, Parliamentary Secretary to the Minister for the Environment, presented the Consensus GreenTech Award and Consensus Software Award trophies and certificates of excellence, to innovators from across the nation.
Digital Tsunami was engaged to capture the speeches, presentations and ambience of the event, hosted at IAG offices in the Sydney CBD. The two-hour event was represented in a six minute video.
View the Consensus Awards video
Two senior executives of Digital Tsunami have considerable video and film production expertise. Hong Kong based Producer Andy Chan, has been involved in television commercials, time-lapse sequences and television drama productions around the world, since the early eighties. He has also 'done a degree in Chinese factories', having filmed in hundreds of manufacturing plants in mainland China.
For almost 35 years, Executive Producer / Director Andrew W Morse, has worked on film and video projects. These have ranged from fifteen second commercials to ten-hour mini-series, corporate and web-distributed video from outback Australia to cities throughout Asia, TVCs in Sydney, Paris and Tokyo, feature films for Twentieth Century Fox and model launches for Mercedes-Benz.
See three examples of powerful video
The impact and effectiveness of video and the value it delivers with high search engine ranking is indisputable. The Consensus Group recognised this and is now planning filming around Australia to celebrate 15 years of business success.
Read about the increasing impact of video
If you are considering video for any aspect of your business, contact Digital Tsunami today.
From Our Clients
Thanks very much for the speed & professionalism with which you continue to service our needs, despite the fact that this is provided pro bono !
Your ongoing generosity in donating the services of Digital Tsunami to Foodbank is appreciated more than you know. We, and the 30,000 people a day you help us feed, are indebted to you.
Central to the development process is Digital Tsunami's thorough understanding of the project needs, clear and constant communication, and creative, innovative and meticulous approach to delivering solutions.
Andrew and his team have supported Foodbank by providing web services for more than a decade.
In fact, they have just undertaken the first complete redevelopment of the original Foodbank website they built for us, and have been maintaining so ably since.
Andrew is creative and passionate and helps us to keep up, constantly looking for new ways to add value and improve our online communications channels.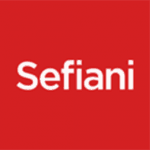 We continue to be impressed by the standard of service and advice. We not only get quality web design and implementation, but also honest feedback and suggestions which are crucial to the final product.
We have been a client of Digital Tsunami now for a number of years.
As an ASX listed company, we seek reliability with our suppliers. Digital Tsunami have proven they are reliable and trustworthy.
We host multiple websites and services through them, and use them for technical and creative work.
There has never been an issue, they are always on top of all technical details, and simply provide the best possible solution around a given budget, and get things right first time. Clearly they have excellent quality controls and that shows in their services.