QR code takes newspaper ad to sale in a triple jump!
July 30, 2012
Newsprint has become a Point of Purchase.
What could be easier than pointing your smartphone at a QR code in newspaper ad to buy the product?
QR codes have been around for many years. We are becoming accustomed to seeing them in magazines, on products and retail storefronts. They are even appearing on business cards, but still retain a degree of unfamiliarity for some and innovative impact for many.
Advocates have for many years promoted the conduit which QR codes can provide, between static print and a dynamic online presence.
Datasheets can be out of date immediately upon printing, if text includes data or pricing which is subject to change. Adding a QR code extends the shelf life, delivers higher ROI and adds impact and immediacy, by directing the user to current information and pricing online AND the impetus, opportunity and mechanism to buy.
And the market is ready for this technology, more than ever before.
In 2011, according to statistics from international market researcher Canalys, total annual global shipments of smart phones exceeded those of personal computers (including pads).
Smartphones enable their users to download a multitude of QR code reader apps. CNet recently published its' review of several top performing apps. QuickMark is a recommended app for iPhone users.
PayPal Australia and Point & Pay have recently enabled The West Australian newspaper to translate ads into instant sales, via QR codes.
As a video on the initiative states, in 2010 PayPal processed mobile transactions of around A$800 million, but in 2012 sales are projected to reach A$10 billion!
PayPal recently launched the PayPal Here! card reader to process credit card transactions on  smartphones. PayPal, with a presence in 190 markets and over 100 million accounts, is a company of eBay (Nasdaq: EBAY).
PayPal has also established a Joint Venture with leading Internet brand SOFTBANK in Japan to promote PayPal POS solutions including the card reader and merchant app for iPhone.
The awareness and implementation of QR codes as sales and informational tools is only going to increase in the marketplace.
Advanced thinkers are already exploring the creative use of QR codes by integrating non-square graphical elements within the code, for greater visual impact and focus.
Brands which utilise QR codes in a range of print media will capitalise on this innovation and convey a dynamic impression and increased sales.
From Our Clients
Since 2003, Digital Tsunami has collaborated with Personal Broadband Australia to deliver many online solutions, including the latest www.pba.com.au site.
Central to the development process is Digital Tsunami's thorough understanding of the project needs, clear and constant communication, and creative, innovative and meticulous approach to delivering solutions.
The results are clean, intuitive, refined and cohesive, with rapidly loading pages and extremely high usability.
The benefit to PBA of this long-term relationship has been the highly effective way in which Digital Tsunami has implemented and enhanced my vision on every project.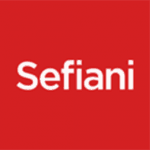 Digital Tsunami has supported us for many years now, and we continue to be impressed by the standard of service and advice. We not only get quality web design and implementation, but also honest feedback and suggestions which are crucial to the final product.
Digital Tsunami is able to discuss ideas with us and then develop them into a practical solution online, and this 'team' effort ensures the results are of the highest quality.
When our website is the first thing people look to when making an assessment on our company, I'm pleased to know that we have Andrew and his team behind us.
In taking the time to understand our business, industry and vision, Digital Tsunami created a site which strongly reflects our leadership position in the international market and our strategic direction.
Digital Tsunami's expertise in visual design, information architecture, innovative communication and evocative business writing, resulted in an extremely effective website which will contribute to our continuing expansion across the globe.
Andrew has a unique understanding of global business communication, combined with proven creativity in concept, design and production. He is extremely responsive to client's requirements and has the ability to adapt and implement solutions extremely quickly in competitive markets.
Thanks very much for the speed & professionalism with which you continue to service our needs, despite the fact that this is provided pro bono !
Your ongoing generosity in donating the services of Digital Tsunami to Foodbank is appreciated more than you know. We, and the 30,000 people a day you help us feed, are indebted to you.