Navigating the Social Media pathway
July 30, 2012
On Facebook, almost a billion users "Like" products and brands, and promote their own opinions, images, comments, videos  and links.
On Twitter, half a billion active users do the same (except in 140 characters or less)!
On LinkedIn over 160 million professionals join groups, follow companies, pose questions, present polls, enter discussions, offer recommendations, connect to individuals, post credentials, develop careers, pursue and business leads and sales.
However, an understanding of online customer behaviour and an effective strategy is fundamental to ensure that your business 'stays on track' in social media.
Although LinkedIn launched in May '03, Facebook in February '04 and Twitter in March '06, (making them ancient in Interwebs years), they are still precarious territory for many businesspeople whose communications experience precedes them.
Hannah Atkinson of Return on Digital (UK), has introduced an infographic which addresses interaction and brand engagement with Facebook, Twitter and LinkedIn, for businesspeople unfamiliar with these dominant social media platforms.
Source: Return On Digital
From Our Clients
I have enjoyed working with you on this important project and have been particularly impressed by your company's professionalism. The speed and accuracy of your work has been first rate and your creative input has been instrumental to the success of the project.
Digital Tsunami was professional, responsive and accurately interpreted our brief. The final result was a new website that was in keeping with the iBurst brand essence and proposition.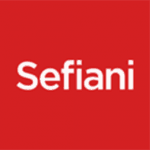 We continue to be impressed by the standard of service and advice. We not only get quality web design and implementation, but also honest feedback and suggestions which are crucial to the final product.
I worked with Andrew on a photography project that involved a high level of visual complexity for a multinational client. Andrew was clear and professional in his briefing, but at the same time, was open to other ideas and approaches.
I could not be more delighted. Once again Thank You. You and your team at Digital Tsunami have been incredible.