Pinterest second only to Facebook in web referral traffic
April 22, 2014
The image sharing site Pinterest, has become second only to Facebook in terms of importance for referral links. In the first quarter of 2014, Pinterest drove 48.36% more traffic than it did at the end of 2013!
This fact was revealed in the "1st Quarter 2014 edition of the Shareaholic Social Media Traffic Report", published on April 21, 2014.
Shareaholic, (maker of "share" buttons) collated data from over 300,000 blogs, publisher and e.commerce sites, which receive over 400 million unique visitors each month.
Over the four month period to March 2014, Pinterest's share of traffic grew to 7.1%, which is greater than the total figures for each of the six remaining social networks (Twitter, StumbleUpon, Reddit, YouTube, Google+ and LinkedIn).
A Business Insider chart demonstrates the massive gaps between referral link leader Facebook (21.25%), Pinterest (7.1%) and the rest; Twitter, StumbleUpon, Reddit, YouTube, Google+ and LinkedIn (all around 1% or less).
In this chart, the month columns show the percentage of overall traffic that sites received from each network, and the change lists how much each social network's share of visits gained or declined.
Pinterest has grown dramatically since its launch in March 2010, and in October 2013 was valued at US $3.8 billion. Worldwide, over 70 million curators now satisfy an innate human desire to collect, by pinning images, text and videos to topic-specific 'boards', for no cost but their time.
The ability to easily search, source and pin items of interest, has assumed the scale of an addiction, as some self-referential images attest. In one, a father says to his children: "I am about to introduce you to Pinterest. But first, take a moment to say goodbye to your family and friends"!
Brands looking to promote a product, are recognising the value of building boards by and for enthusiastic Pinners, who are focused on their particular product; whether it is avocado dip, timber floorboards or diamond engagement rings. Currently, about half a million brands have Pinterest accounts.
Women reportedly comprise a substantial proportion of Pinners (80%), and in the US, are likely to have on average, 67 followers each. This constitutes a massive digital 'village square' where personal referrals are exchanged.
Referral links are only a portion of website traffic, (comprised of direct traffic, social referrals, organic search, paid search, and more). However, they are often valued highly, as they are the product of individual advocates using social media to generate positive messages to global networks.
Many brands are attempting to drive traffic on the web, by posting content to multiple social sharing sites, such as Facebook and Twitter, without necessarily being aware of the comparative impact or benefit.
Piqora, visual, interest-based network marketing & analytics specialist, states that on average, the value of a pin is USD 0.78 in sales.
Brands wanting to engage with their markets need a social media strategy.
Digital Tsunami can help you plan yours.
Sources:
Shareaholic
Business Insider
Piqora
Digital Marketing Ramblings
From Our Clients
Central to the development process is Digital Tsunami's thorough understanding of the project needs, clear and constant communication, and creative, innovative and meticulous approach to delivering solutions.
Foodbank has experienced unprecedented growth .. there is no doubt that the new Foodbank website, designed, built and maintained pro bono by Digital Tsunami, has been the principle tool in lifting Foodbank's profile. It is because our website is so engaging, that we have captured these donations. Foodbank just wouldn't be where we are today without Digital Tsunami.
We were very happy with the development process and the outcome. The objectives have all been achieved, in terms of usability and ease of use in updating the site. You definitely nailed both of these.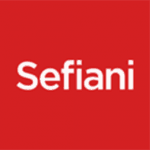 We are delighted with our new website and early feedback from clients and associates is very positive.
The overall impression is that it is a very professional, informative website and conveys the feeling that Sefiani is a quality organisation with skilled, friendly staff.
Thank you for all your help and patience in working with us for this successful outcome.
Andrew was able to create an entirely new website in a short period of time and to budget. He and his team worked very well with both our Marketing and IT team.