Group One photography
Close
Overview
Group One is a Canberra civil construction firm, delivering superior outcomes on government, subdivision, infrastructure, roadway, bridge and specialist construction projects.
The company has a long heritage, ISO certification and is ACT government pre-qualified for large civil infrastructure works and estate development projects.
Digital Tsunami was commissioned to develop a website, and in advance of the launch, to produce powerful photography (including aerials) of current and previous construction projects.
Multiple Photographer of the Year award-winning Geoff Comfort was commissioned, and has continued to document ongoing projects.
The company philosophy is exemplified in the brandline, "Civil Construction. Done Well."
Details
| | |
| --- | --- |
| Client: | Group One |
| Solution/s: | aerials, photography |
| Sector/s: | building, construction and engineering |
| Region/s: | Asia/Pacific |
| Language/s: | English |
| Scope: | consulting location photography |
| Features | aerial photography (Canberra), image selection and preloading preparation |
From Our Clients
Andrew has a unique understanding of global business communication, combined with proven creativity in concept, design and production. He is extremely responsive to client's requirements and has the ability to adapt and implement solutions extremely quickly in competitive markets.
We were very happy with the development process and the outcome. The objectives have all been achieved, in terms of usability and ease of use in updating the site. You definitely nailed both of these.
Andrew has provided Merrell Associates with reliable service, bringing a vast wealth of knowledge in IT to the task for more than the eight years I have been working here.
We have been helped by Andrew to solve all sorts of problems and if there isn't an immediate fix, solutions are found pretty quickly.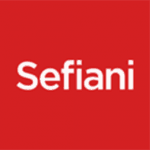 Digital Tsunami has supported us for many years now, and we continue to be impressed by the standard of service and advice. We not only get quality web design and implementation, but also honest feedback and suggestions which are crucial to the final product.
Digital Tsunami is able to discuss ideas with us and then develop them into a practical solution online, and this 'team' effort ensures the results are of the highest quality.
When our website is the first thing people look to when making an assessment on our company, I'm pleased to know that we have Andrew and his team behind us.
Thank you for the development of an updated brand image for Wah Yuet in China.
While originally contracted to produce a video highlighting Wah Yuet's manufacturing capabilities, it was apparent very quickly that your understanding of our requirements, combined with your experience, were the perfect fit to create a new logo and style guidelines for the company. While relatively small in scope, you were dedicated to the success of the project and I am pleased to say that you hit the bullseye!