Helping Hand annual poster campaign
Close
Overview
Helping Hand is a charitable organisation in Hong Kong, which assists the elderly who lack financial support. The key annual fundraising is a Lunar New Year print and outdoor campaign to promote the sale of cookies, featuring Hong Kong superstar, Jacky Cheung Hok-yau.
The initiative of Producer Andy Chan, supporting Helping Hand has been a component of Digital Tsunami's corporate social responsibility (CSR) programme since 2006.
For over 15 years, Andy has managed live action video production, location photography, and tabletop photographic sessions. In past years, DP Martin Li, and photographers Bobby Lee and Joe Chan have provided their services on a pro-bono basis. In 2021, Henry Wong photographed for the campaign.
The poster will appear as print ads in daily newspapers and prominently as billboards and light boxes in public transport. It is gratifying for the Digital Tsunami brand to be credited alongside other long-term supporters: MetroBroadcast, Citibus and New World First Bus, Mass Transit Railway (MTR) and the iconic Star Ferry.
Details
| | |
| --- | --- |
| Client: | Helping Hand |
| Solution/s: | photography, production |
| Sector/s: | advertising & marketing, financial services, healthcare |
| Region/s: | Asia & Pacific |
| Language/s: | Cantonese, English |
| Scope: | studio photography |
| Features | liaison (Hong Kong) |
From Our Clients
Andrew has a unique understanding of global business communication, combined with proven creativity in concept, design and production. He is extremely responsive to client's requirements and has the ability to adapt and implement solutions extremely quickly in competitive markets.
For providing a reliable, fast, and well maintained hosting service for business websites, I recommend Andrew and his company Digital Tsunami. The technical support given has been above and beyond, their hosting the fastest I have experienced, and is very well maintained with no issues.
Andrew certainly bends over backwards for his new and current clients, and I can tell he genuinely cares about providing nothing short of an outstanding service.
In taking the time to understand our business, industry and vision, Digital Tsunami created a site which strongly reflects our leadership position in the international market and our strategic direction.
Digital Tsunami's expertise in visual design, information architecture, innovative communication and evocative business writing, resulted in an extremely effective website which will contribute to our continuing expansion across the globe.
Central to the development process is Digital Tsunami's thorough understanding of the project needs, clear and constant communication, and creative, innovative and meticulous approach to delivering solutions.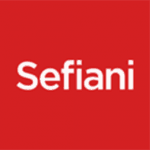 Digital Tsunami has supported us for many years now, and we continue to be impressed by the standard of service and advice. We not only get quality web design and implementation, but also honest feedback and suggestions which are crucial to the final product.
Digital Tsunami is able to discuss ideas with us and then develop them into a practical solution online, and this 'team' effort ensures the results are of the highest quality.
When our website is the first thing people look to when making an assessment on our company, I'm pleased to know that we have Andrew and his team behind us.