Helping Hand annual poster campaign
Close
Overview
Helping Hand is a charitable organisation in Hong Kong, which assists the elderly who lack financial support. The key annual fundraising is a Lunar New Year print and outdoor campaign to promote the sale of cookies, featuring Hong Kong superstar, Jacky Cheung Hok-yau.
The initiative of Producer Andy Chan, supporting Helping Hand has been a component of Digital Tsunami's corporate social responsibility (CSR) programme since 2006.
For over 15 years, Andy has managed live action video production, location photography, and tabletop photographic sessions. In past years, DP Martin Li, and photographers Bobby Lee and Joe Chan have provided their services on a pro-bono basis. In 2021, Henry Wong photographed for the campaign.
The poster will appear as print ads in daily newspapers and prominently as billboards and light boxes in public transport. It is gratifying for the Digital Tsunami brand to be credited alongside other long-term supporters: MetroBroadcast, Citibus and New World First Bus, Mass Transit Railway (MTR) and the iconic Star Ferry.
Details
| | |
| --- | --- |
| Client: | Helping Hand |
| Solution/s: | photography, production |
| Sector/s: | advertising & marketing, financial services, healthcare |
| Region/s: | Asia & Pacific |
| Language/s: | Cantonese, English |
| Scope: | studio photography |
| Features | liaison (Hong Kong) |
From Our Clients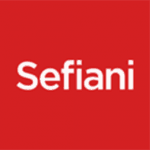 We are delighted with our new website and early feedback from clients and associates is very positive.
The overall impression is that it is a very professional, informative website and conveys the feeling that Sefiani is a quality organisation with skilled, friendly staff.
Thank you for all your help and patience in working with us for this successful outcome.
We are all very happy with the new website and believe it captures the essence of the Group One brand.
Andrew and colleagues were able to assist at every step of the website production process, providing a sleek layout with high quality images. We would like to thank the Digital Tsunami team for an excellent job.
Digital Tsunami's work for Leighton International has been of an extremely high quality, highly responsive and flexible in approach. Andrew and his team worked with us to understand our needs and find the most appropriate solutions.
Working with this team has been a delight and the resulting website far exceeds our expectations. All stages of the process were handled professionally, promptly and creatively. Discussions went smoothly, with flawless communication and suitable and sensible solutions whenever issues were raised. Time frames were either met or delivered early. The site was 100% accurate, indicating impressive attention to detail.
Without exception, the feedback on our site has been outstanding - clear and thoughtful layout, appropriate and interesting graphics and intuitive navigation.
This is fantastic. Thank you. I really appreciate all the work you have done for us!