Helping Hand print campaign
Close
Overview
Helping Hand is a charitable organisation in Hong Kong, which assists the elderly who have no financial support. The major annual fundraising drive is at Lunar New Year, when a press and print campaign promotes the sale of cookies, which contribute directly to support of the elderly.
Past beneficiaries have also included neurologically challenged and Downs Syndrome children, economically disadvantaged families, children without parents, victims of domestic violence, elderly and isolated people, people with chronic illnesses, physically disabled people, and street sleepers.
As a corporate social responsibility (CSR) initiative, Digital Tsunami has supported Helping Hand since 1998 on a pro-bono basis.
For this annual print campaign, Digital Tsunami's Head of Production, Andy Chan, has managed photographic sessions with highly renowned Hong Kong actor / performer, Jackie Cheung. Photographers Bobby Lee and (more recently), Joe Chan, have contributed their time, resources and talents. Andy also produced a video for Kowloon Motor bus (KMB), on their contribution to the campaign.
The posters appear in daily press and prominently on billboards in the busy mass transit rail (MTR) stations.
Details
| | |
| --- | --- |
| Client: | Helping Hand |
| Solution/s: | photography, production |
| Sector/s: | advertising & marketing, financial services, healthcare |
| Region/s: | Asia & Pacific |
| Language/s: | Cantonese, English |
| Scope: | studio photography |
| Features | liaison (Hong Kong) |
From Our Clients
You did excellent work with the site.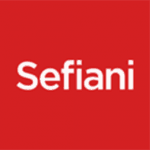 We are delighted with our new website and early feedback from clients and associates is very positive.
The overall impression is that it is a very professional, informative website and conveys the feeling that Sefiani is a quality organisation with skilled, friendly staff.
Thank you for all your help and patience in working with us for this successful outcome.
For providing a reliable, fast, and well maintained hosting service for business websites, I recommend Andrew and his company Digital Tsunami. The technical support given has been above and beyond, their hosting the fastest I have experienced, and is very well maintained with no issues.
Andrew certainly bends over backwards for his new and current clients, and I can tell he genuinely cares about providing nothing short of an outstanding service.
.. accurately interpreted the project brief and the outcome was a piece of cost effective quality work.
Central to the development process is Digital Tsunami's thorough understanding of the project needs, clear and constant communication, and creative, innovative and meticulous approach to delivering solutions.