Hanas booklet design
Close
Overview
The China energy sector is the world's most active, following the central government's initiatives to reduce emissions while powering dramatic growth. Despite a long-term reliance on coal, China has been the world leader in wind farm construction and is encouraging clean and sustainable power sources.
Based in the northern province of Ningxia, Hanas New Energy supplies millions of residential and business consumers with clean energy from natural gas, LNG and wind power. Expansion plans required both Chinese and English language print collaterals, video and photography.
Digital Tsunami founder Andrew W Morse was engaged as Creative Director of this extensive project. With 3 decades of experience working in greater China, Morse has the credentials to deliver high quality bilingual content from video and computer graphics to photography, online sites and print.
Embarking on this project, required the engagement of appropriate local resources based in Shanghai. Morse supervised the recruitment of a production team comprised of Chinese and English native speaking copywriters, graphic designer, video editor, executive assistant to the Creative Director and financial controller working under the aegis of the project Director. A sophisticated 4K video edit suite was custom built and installed in the 55th floor office of Hanas in Pudong.
To capture dramatic imagery of the locations and operations of Hanas, Morse briefed (and frequently accompanied) photography, aerial and video teams to numerous locations around the country.
In addition to producing evocative imagery, booklets were designed and printed for Hanas. These were based on a style guide and infographics developed by the Creative Director and graphic designer.
Since 2013, Digital Tsunami has produced photography, print, online and video solutions for the Hanas Group.
Details
| | |
| --- | --- |
| Client: | Hanas New Energy |
| Solution/s: | aerials, photography, print, video |
| Sector/s: | energy |
| Region/s: | Asia / Pacific, China |
| Language/s: | English, Chinese |
| Scope: | aerials, photography, print design, time-lapse, video production |
| Features | print design of softcover and hardcover marketing collaterals |
From Our Clients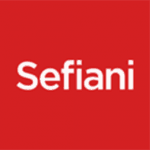 Digital Tsunami has supported us for many years now, and we continue to be impressed by the standard of service and advice. We not only get quality web design and implementation, but also honest feedback and suggestions which are crucial to the final product.
Digital Tsunami is able to discuss ideas with us and then develop them into a practical solution online, and this 'team' effort ensures the results are of the highest quality.
When our website is the first thing people look to when making an assessment on our company, I'm pleased to know that we have Andrew and his team behind us.
Thank you for the development of an updated brand image for Wah Yuet in China.
While originally contracted to produce a video highlighting Wah Yuet's manufacturing capabilities, it was apparent very quickly that your understanding of our requirements, combined with your experience, were the perfect fit to create a new logo and style guidelines for the company. While relatively small in scope, you were dedicated to the success of the project and I am pleased to say that you hit the bullseye!
By taking the time to understand our business, industry and vision, Digital Tsunami created a site that truly reflected our leadership position in the market and our strategic direction.
Digital Tsunami's expertise in visual design, photography, website navigation and business writing, resulted in an extremely effective website.
The project was expertly managed from end to end which resulted in a fast and efficient process.
This is fantastic. Thank you. I really appreciate all the work you have done for us!
Your team has been great to work with. Tamara is very quick to catch on to things and Amir's code and CSS has impressed David due to its' simplicity and elegance.