Owen Hegarty portrait photography
Close
Overview
Owen Hegarty has prodigious experience in the global mining industry, including leading Rio Tinto Asia and Rio Tinto's Australian copper and gold business. Owen holds multiple executive roles; is Executive Chairman of EMR Capital, a specialist resources private equity manager; and a Non-Executive Director of Fortescue Metals Group. Owen is frequently interviewed in the financial media.
Digital Tsunami was commissioned to develop a website, and in advance of the launch, to produce corporate portrait photography.
Melbourne-based Ned Meldrum photographed Owen in the corporate environment of a Collins Street office.
Details
| | |
| --- | --- |
| Client: | Owen Hegarty |
| Solution/s: | photography |
| Sector/s: | resources |
| Region/s: | Asia/Pacific |
| Language/s: | English |
| Scope: | corporate portrait photography |
| Features | location photography (Melbourne) |
From Our Clients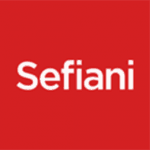 We are delighted with our new website and early feedback from clients and associates is very positive.
The overall impression is that it is a very professional, informative website and conveys the feeling that Sefiani is a quality organisation with skilled, friendly staff.
Thank you for all your help and patience in working with us for this successful outcome.
I have enjoyed working with you on this important project and have been particularly impressed by your company's professionalism. The speed and accuracy of your work has been first rate and your creative input has been instrumental to the success of the project.
I don't know what you do, but you do it well.
Thank you for all your efforts in creating our new website which achieves our agreed objectives : elegantly smart, yet understated, professional and easy to use.
You did excellent work with the site.