FREE consultation
July 14, 2012
Do you have a business turnover of $1 million+, and could benefit from an integrated strategy for success?
We have worked with recognised brands across the globe and helped small companies to grow into big successes.
In conjunction with our management consultant partners, Digital Tsunami has devised a Wholistic Success Strategy, incorporating financial, operational and marketing processes, products and services.
Prior to your decision to commence, we provide a FREE 2 hour consultation by telephone. For companies in Sydney, Australia, we will meet with you at your offices.
We will review business operations, financial controls and marketing strategies and discuss our wholistic solution to increase profits.
To express your interest, contact us or complete this simple online form.
From Our Clients
Digital Tsunami is awesome.
Knowledge far beyond my expectations, led to the site being beautifully creative with simplicity, which is just perfect for a young female artist.
Andrew's patience and respect was impeccable, but what I loved most, was that he just knew what to do EVERY single time ... just the perfect web creator.
Thank you Digital Tsunami. Thank you Andrew
Thank you for all your efforts in creating our new website which achieves our agreed objectives : elegantly smart, yet understated, professional and easy to use.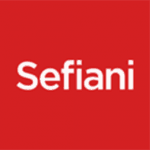 We are delighted with our new website and early feedback from clients and associates is very positive.
The overall impression is that it is a very professional, informative website and conveys the feeling that Sefiani is a quality organisation with skilled, friendly staff.
Thank you for all your help and patience in working with us for this successful outcome.
For providing a reliable, fast, and well maintained hosting service for business websites, I recommend Andrew and his company Digital Tsunami. The technical support given has been above and beyond, their hosting the fastest I have experienced, and is very well maintained with no issues.
Andrew certainly bends over backwards for his new and current clients, and I can tell he genuinely cares about providing nothing short of an outstanding service.
(We) took a fairly substantial audit of .. sophisticated sites both technically and creatively .. Out of six prominent designers, Digital Tsunami stood out.
The quality of the images, the sophisticated management of text .. together with smooth animations makes (our) website of very high calibre.
I would personally rate this site in the top 2 percent of world wide web sites today.