FREE consultation
July 14, 2012
Do you have a business turnover of $1 million+, and could benefit from an integrated strategy for success?
We have worked with recognised brands across the globe and helped small companies to grow into big successes.
In conjunction with our management consultant partners, Digital Tsunami has devised a Wholistic Success Strategy, incorporating financial, operational and marketing processes, products and services.
Prior to your decision to commence, we provide a FREE 2 hour consultation by telephone. For companies in Sydney, Australia, we will meet with you at your offices.
We will review business operations, financial controls and marketing strategies and discuss our wholistic solution to increase profits.
To express your interest, contact us or complete this simple online form.
From Our Clients
The services provided included the registration of our domain name, establishment of our email accounts, and development & hosting of our website, were all executed rapidly and effectively. We also appreciate the service of upgrading our list of 150 shelf company names (in Chinese characters and English) every 2 weeks.
We valued the high level of creative design provided by Digital Tsunami, both for the website and the corporate identity.
I would like to thank you for your tremendous contribution to Foodbank over the years.
The organisation certainly wouldn't be where we are today without your support!
I am very happy with my new website from Digital Tsunami.
Not only did they design it, they also created my logo, and gave me valuable advice and professional feedback.
Through Digital Tsunami, my website now looks professional, easy to navigate and (through my customised CMS), easy to update.
You did excellent work with the site.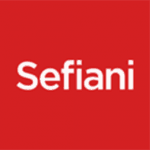 We are delighted with our new website and early feedback from clients and associates is very positive.
The overall impression is that it is a very professional, informative website and conveys the feeling that Sefiani is a quality organisation with skilled, friendly staff.
Thank you for all your help and patience in working with us for this successful outcome.