FREE consultation
July 14, 2012
Do you have a business turnover of $1 million+, and could benefit from an integrated strategy for success?
We have worked with recognised brands across the globe and helped small companies to grow into big successes.
In conjunction with our management consultant partners, Digital Tsunami has devised a Wholistic Success Strategy, incorporating financial, operational and marketing processes, products and services.
Prior to your decision to commence, we provide a FREE 2 hour consultation by telephone. For companies in Sydney, Australia, we will meet with you at your offices.
We will review business operations, financial controls and marketing strategies and discuss our wholistic solution to increase profits.
To express your interest, contact us or complete this simple online form.
From Our Clients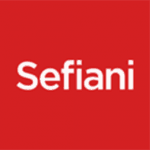 We are delighted with our new website and early feedback from clients and associates is very positive.
The overall impression is that it is a very professional, informative website and conveys the feeling that Sefiani is a quality organisation with skilled, friendly staff.
Thank you for all your help and patience in working with us for this successful outcome.
Our take-away menu advertised TamarindThai.com.au, even though the site didn't exist.
Digital Tsunami offered great ideas and design to set up a professional website that matches our name, ideas and style of the restaurant.
Andrew is very knowledgeable IT professional and he never hesitated to see and consult us in the restaurant.
I'm very pleased with my new website. Clean, crisp and well-ordered. Many thanks to Andrew and the team at Digital Tsunami for their speedy work and dedicated follow up, ensuring a glitch-free launch!
Once again, thanks for your promptness and partnership.
The current challenge of my job at Abbott is one of the greatest I've faced in 25 years of IT career. It's reassuring to know I can count on people like you when things go wrong.
.. very knowledgeable, creative and patient while also pushing me to work through the many decisions such a project involves.