Online security. The past .. and the future.
January 23, 2013
Over a 2 year period at the turn of the century (1999-2001), when the World Wide Web was still in its infancy, some of the most contagious malware was released.
January 1999: The Happy99 worm invisibly attached itself to emails, wished the user a Happy New Year and displayed fireworks to hide changes being made. It modified system files related to Outlook Express and Internet Explorer (IE) on Windows 95 and Windows 98.
March 1999: The Melissa worm was released. It targeted Microsoft Word and Outlook-based systems, infecting 15-20% of all business PCs on the planet, and created considerable global network traffic.
May 2000: The ILOVEYOU worm, (aka The Love Bug), infected millions of Windows computers within a few hours of its release. In a single day, it infected 10% of Internet connected computers, worldwide. The Love Bug caused $5.5 billion damage and is considered to be one of the most damaging worms ever.
February 2001: The Anna Kournikova virus overwhelmed e-mail servers by sending e-mail to contacts in the Microsoft Outlook addressbook. Its impact caused some users to replace desktop computers.
This 2 year period; which included the Millennium bug scare, aka "Y2K" for Year 2000, (in which systems were upgraded to ensure that system clocks would not reset to the common two digit 00, but recognise the 4 digit year 2000); was fertile with the growth of community security awareness, more cautious computer behaviour and the broad-scale adoption of anti-virus software.
November 2008: The Conficker worm infected +/- 10 million computers worldwide; including French, German and UK military networks; and is currently regarded as the most virulent of recent era infections.
Historical perspective is a valuable thing when it comes to recognising the potential for malicious threats.
Even though an outbreak on the scale of The Love Bug or the Melissa virus has not recurred, the potential has not diminished. In many ways it has increased, as malware is far more covert, polymorphic (an encrypted combination of trojan, mutating virus and bot), which is able to constantly modify itself to avoid detection or eradication.
All government, educational and corporate networks and individual computers (including handheld devices) are vulnerable.
Common sense dictates that you never open any attachment from anyone (including friends), unless first verifying that the attachment was requested or pre-notified. Never open .exe files unless downloading on demand from a reputable source. It also establishes trust if you do not send or post online any file which has the ability to carry a virus (e.g. Word / Excel). The PDF file format is even potentially vulnerable from infection or from embedded links to malware sites. Therefore, an anti-virus software configured to scan attachments before they are downloaded / opened is mandatory.
All users should implement the highest level of security, including no less than: individual high-security passwords (at least 8 units long, in a combination of at least one lower and upper case character and one numeral, and where accepted, special characters such as *#/%), a firewall, anti-spam and anti-virus software, and regular scans to detect unwanted cookies or malicious threats. Using a reputable software, these threats should be quarantined and eliminated.
At least one backup generic email address (Gmail, Hotmail, Yahoo, etc.) should be created, to enable communications in case your domain name becomes infected and email on that domain is blocked or unusable. This email can also be used to retrieve passwords for an email account on your corporate domain.
Recommended security vendors:
Symantec.com
McAfee.com
TrendMicro.com
Talk to Digital Tsunami about security for your web hosting.
From Our Clients
.. organised, meticulously detailed and yet flexible - always serving client needs to the highest standards. From a client perspective, you can expect high quality, timely completion and minimal fuss.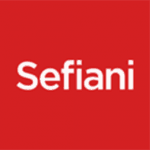 Digital Tsunami has supported us for many years now, and we continue to be impressed by the standard of service and advice. We not only get quality web design and implementation, but also honest feedback and suggestions which are crucial to the final product.
Digital Tsunami is able to discuss ideas with us and then develop them into a practical solution online, and this 'team' effort ensures the results are of the highest quality.
When our website is the first thing people look to when making an assessment on our company, I'm pleased to know that we have Andrew and his team behind us.
Andrew and his team have provided consistently good service and met both our needs and expectations. He certainly knows his stuff and delivers workable web solutions in a highly professional manner.
In taking the time to understand our business, industry and vision, Digital Tsunami created a site which strongly reflects our leadership position in the international market and our strategic direction.
Digital Tsunami's expertise in visual design, information architecture, innovative communication and evocative business writing, resulted in an extremely effective website which will contribute to our continuing expansion across the globe.
Service delivery is precisely what was asked, while respecting deadlines and budget constraints. Digital Tsunami are very good value for money, particularly for quick wins without long pre-planning project phases.