Dynamic city: Hong Kong
January 15, 2013
When the GFC hit (after SARS and 9/11), and air traffic to Asia plummeted, two heavily tourism-based cities reacted differently.
Singapore Tourism halved the previous year's marketing and advertising budget.
Hong Kong Tourism doubled it!
The mentality was not one of reticence and despair, but one of practical opportunism. (When market size contracts, expand your market share!)
Why do people in Hong Kong retain this dynamic mindset? Is it a vestige of adventurous 'gweilos' ('foreign devils'/'white ghosts') who flocked in, a characteristic of the entrepreneurial locals (who traded between China and the rest of the world for centuries) or is it something in the water (or G&T)?
In Hong Kong last week, everyone I encountered reminded me of this question. The people were local business-owners, foreign-educated Chinese, newly-arrived expats and 'Old China Hands'.
The examples include the young Irish barman who founded a hospitality empire and effectively retired; the Italian artist who runs four discrete businesses; the Canadian copywriter who owns property in three countries, the Venetian engineer who is manufacturing houses for markets across the globe; and the French wine vendor who set up a new enterprise within days of arriving. Then there's the Chinese man who was selling fabric 20 years ago and is now an energy mogul!
There is a real sense of energy and industry in the territory. When the British 99 year lease lapsed in 1997, China didn't change the nature of the place. Now that China is one of the few countries in the world with significant growth, the position of Hong Kong is once again pivotal for entrepreneurs.
Decisions are made. Fast.
Unlike many other countries, where gatekeepers 'protect' their Executive employers from approaches by potential suppliers / partners / clients, in Hong Kong you can speak with decision-makers and receive a (polite but brief) hearing and a rapid response.
After presenting a pitch you can be commissioned in hours, rather than weeks or months!
If Beijing's definition of business is "a market economy with Chinese characteristics", Hong Kong' surely must be "a market economy with extreme entrepreneurial spirit".
As I write this, I sit in a five-star hotel in the capital of the North-Western province of Ningxia. The number of construction cranes evokes so many other Chinese cities, and the airborne dust is not solely from the desert and the steppes. New buildings are under construction across this city of over a million people. But where will you find the global headquarters of the owners of many of these apartments, hotels and office buildings?
Hong Kong.
From Our Clients
Andrew and his team have provided consistently good service and met both our needs and expectations. He certainly knows his stuff and delivers workable web solutions in a highly professional manner.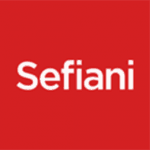 Digital Tsunami has supported us for many years now, and we continue to be impressed by the standard of service and advice. We not only get quality web design and implementation, but also honest feedback and suggestions which are crucial to the final product.
Digital Tsunami is able to discuss ideas with us and then develop them into a practical solution online, and this 'team' effort ensures the results are of the highest quality.
When our website is the first thing people look to when making an assessment on our company, I'm pleased to know that we have Andrew and his team behind us.
Andrew was able to create an entirely new website in a short period of time and to budget. He and his team worked very well with both our Marketing and IT team.
Digital Tsunami was professional, responsive and accurately interpreted our brief. The final result was a new website that was in keeping with the iBurst brand essence and proposition.
Since 2003, Digital Tsunami has collaborated with Personal Broadband Australia to deliver many online solutions, including the latest www.pba.com.au site.
Central to the development process is Digital Tsunami's thorough understanding of the project needs, clear and constant communication, and creative, innovative and meticulous approach to delivering solutions.
The results are clean, intuitive, refined and cohesive, with rapidly loading pages and extremely high usability.
The benefit to PBA of this long-term relationship has been the highly effective way in which Digital Tsunami has implemented and enhanced my vision on every project.