Dynamic city: Hong Kong
January 15, 2013
When the GFC hit (after SARS and 9/11), and air traffic to Asia plummeted, two heavily tourism-based cities reacted differently.
Singapore Tourism halved the previous year's marketing and advertising budget.
Hong Kong Tourism doubled it!
The mentality was not one of reticence and despair, but one of practical opportunism. (When market size contracts, expand your market share!)
Why do people in Hong Kong retain this dynamic mindset? Is it a vestige of adventurous 'gweilos' ('foreign devils'/'white ghosts') who flocked in, a characteristic of the entrepreneurial locals (who traded between China and the rest of the world for centuries) or is it something in the water (or G&T)?
In Hong Kong last week, everyone I encountered reminded me of this question. The people were local business-owners, foreign-educated Chinese, newly-arrived expats and 'Old China Hands'.
The examples include the young Irish barman who founded a hospitality empire and effectively retired; the Italian artist who runs four discrete businesses; the Canadian copywriter who owns property in three countries, the Venetian engineer who is manufacturing houses for markets across the globe; and the French wine vendor who set up a new enterprise within days of arriving. Then there's the Chinese man who was selling fabric 20 years ago and is now an energy mogul!
There is a real sense of energy and industry in the territory. When the British 99 year lease lapsed in 1997, China didn't change the nature of the place. Now that China is one of the few countries in the world with significant growth, the position of Hong Kong is once again pivotal for entrepreneurs.
Decisions are made. Fast.
Unlike many other countries, where gatekeepers 'protect' their Executive employers from approaches by potential suppliers / partners / clients, in Hong Kong you can speak with decision-makers and receive a (polite but brief) hearing and a rapid response.
After presenting a pitch you can be commissioned in hours, rather than weeks or months!
If Beijing's definition of business is "a market economy with Chinese characteristics", Hong Kong' surely must be "a market economy with extreme entrepreneurial spirit".
As I write this, I sit in a five-star hotel in the capital of the North-Western province of Ningxia. The number of construction cranes evokes so many other Chinese cities, and the airborne dust is not solely from the desert and the steppes. New buildings are under construction across this city of over a million people. But where will you find the global headquarters of the owners of many of these apartments, hotels and office buildings?
Hong Kong.
From Our Clients
Thanks very much for the speed & professionalism with which you continue to service our needs, despite the fact that this is provided pro bono !
Your ongoing generosity in donating the services of Digital Tsunami to Foodbank is appreciated more than you know. We, and the 30,000 people a day you help us feed, are indebted to you.
.. accurately interpreted the project brief and the outcome was a piece of cost effective quality work.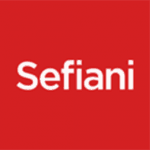 We are delighted with our new website and early feedback from clients and associates is very positive.
The overall impression is that it is a very professional, informative website and conveys the feeling that Sefiani is a quality organisation with skilled, friendly staff.
Thank you for all your help and patience in working with us for this successful outcome.
With a brief timeline to ensure we had a web presence and launch coinciding with our 10 year anniversary, Digital Tsunami delivered. On time. On budget. Great Effort!
Thank you for the development of an updated brand image for Wah Yuet in China.
While originally contracted to produce a video highlighting Wah Yuet's manufacturing capabilities, it was apparent very quickly that your understanding of our requirements, combined with your experience, were the perfect fit to create a new logo and style guidelines for the company. While relatively small in scope, you were dedicated to the success of the project and I am pleased to say that you hit the bullseye!