Multimedia visual spectacular for Russia
November 25, 2013
On the Black Sea Coast, Russia's first and only open-air lifestyle entertainment center, now features a dramatic multimedia show by Australian firm Laservision.
At the mouth of the Mzymta River, in Russia's largest resort city of Adler, Krasnodar Krai, just 30km southeast of Sochi, (venue for the 2014 Winter Olympic Games), the Mandarin Entertainment Centre consists of a range of recreational and entertainment attractions for year-round activities.
Designed in collaboration with world renowned architectural firm Jerde Partnership, the 3,500 square meter, "Zhemchuzhina Sochi" (Pearl of Sochi) multimedia attraction, will entertain more than 3,000 visitors a night.
The latest in entertainment technology and creative innovation to present one of Russia's most popular poems 'The Sun Thief'. Known for catchy rhythms, inventive rhymes and bizarre characters, this well-known childhood classic is the tale of a mischievous crocodile who steals the sun, plunging the world into darkness. Two bear cubs which were happily playing in the woods, become separated from their father due to the sun's disappearance. Frightened, the animals turn to the bear to help retrieve the sun and bring joy back to the land.
'The Sun Thief', utilises universally recognisable themes of love, anger, fear, fantasy, joy and humour, as audiences are immersed in the 20 minute performance.
To appeal to the culturally diverse tourist market and transcend language barriers, Laservision's creative department designed a light, sound and visual effect spectacular with no narrative or dialogue. The story and themes are communicated to the audience through the use of emotive imagery, a unique music score and visual effects.
In addition to the headline show, Laservision also produced a secondary high impact, high energy, visual effects spectacular designed specifically to thrill the audience. 'FX Mania' incorporates video mapping and multimedia technologies to create a synchronised, 20 minute, high energy, visual feast for audiences to enjoy. The Video Mapping Technologies are the same as those used for the Opening Ceremony of the London Olympic Games in 2012.
Over half a million lumens of LED light power is used in the show. Over 500 individually-controlled technologies, synchronised to 1 /100th of a second, were designed, produced and implemented by Laservision. A unique, music score was been created for the attraction, inspired by both modern European and contemporary works.
The entire show can also be operated by a tablet from anywhere in the world.
Laservision is a world leader in audio visual entertainment communications, and created 'A Symphony of Lights', the Guinness World Record holder of World's Largest Light and Laser Show, which plays nightly in Hong Kong.
Known for multimedia attractions, special events and architectural lighting, Laservision's original creations have won numerous international Awards. As an approved Australian Government Research & Development facility, Laservision is constantly devising innovative ways to materialise the creative.
Laservision specialises in the integration of architectural lighting, high-powered lasers, fountains, water screens, special FX, pyrotechnics, surround sound and digital image projection which entertain people around the globe. Laservision has devised and installed visual spectaculars in Australia, Hong Kong, India, Korea, Macau, Russia and Singapore.
Digital Tsunami designed and developed the Laservision website in 2006.
References:
Jerde.com
Laservision
Zhemchuzhina Sochi video
From Our Clients
The launch .. was a success. We were able to present this live on a Wireless connection during our Sydney, Australia sales conference on a location with very limited internet bandwidth. This proves the technology used .. renders light webpages which are easy to download on a browser.
Comments I've heard from our employees were all positive and reflected precisely what we were looking for: a simple but concise, clean and effective webpage.
We acknowledge the timeframe given to you was extremely short but nevertheless you have sucessfully delivered the project on schedule .. the critical success factor was communication and availability of Digital Tsunami's team.
I am very glad we were able to partner with such a professional team as yours and I am confident any other initiatives with you will be as successful.
I am very happy with my new website from Digital Tsunami.
Not only did they design it, they also created my logo, and gave me valuable advice and professional feedback.
Through Digital Tsunami, my website now looks professional, easy to navigate and (through my customised CMS), easy to update.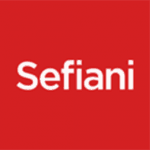 We continue to be impressed by the standard of service and advice. We not only get quality web design and implementation, but also honest feedback and suggestions which are crucial to the final product.
(We) took a fairly substantial audit of .. sophisticated sites both technically and creatively .. Out of six prominent designers, Digital Tsunami stood out.
The quality of the images, the sophisticated management of text .. together with smooth animations makes (our) website of very high calibre.
I would personally rate this site in the top 2 percent of world wide web sites today.
Andrew and his team have supported Foodbank by providing web services for more than a decade.
In fact, they have just undertaken the first complete redevelopment of the original Foodbank website they built for us, and have been maintaining so ably since.
Andrew is creative and passionate and helps us to keep up, constantly looking for new ways to add value and improve our online communications channels.