Mid-Autumn Festival celebrations
October 1, 2012
This weekend in Hong Kong, (and in Chinese and Vietnamese communities around the world), the Mid-Autumn Festival is being celebrated.
Festivities include sharing balmy evenings under a full moon, lanterns (in traditional or contemporary shapes), incense, match-making and moon cakes, to relive the millenia-old harvest festival imbued with the mythology of Houyi and Chang'e, court intrigues and immortality pills.
From Our Clients
We were very happy with the development process and the outcome. The objectives have all been achieved, in terms of usability and ease of use in updating the site. You definitely nailed both of these.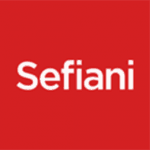 We are delighted with our new website and early feedback from clients and associates is very positive.
The overall impression is that it is a very professional, informative website and conveys the feeling that Sefiani is a quality organisation with skilled, friendly staff.
Thank you for all your help and patience in working with us for this successful outcome.
We are all very happy with the new website and believe it captures the essence of the Group One brand.
Andrew and colleagues were able to assist at every step of the website production process, providing a sleek layout with high quality images. We would like to thank the Digital Tsunami team for an excellent job.
Clients have really appreciated the video .. sales staff are so pleased to have this tool. It is very empowering to show.
Since 2003, Digital Tsunami has collaborated with Personal Broadband Australia to deliver many online solutions, including the latest www.pba.com.au site.
Central to the development process is Digital Tsunami's thorough understanding of the project needs, clear and constant communication, and creative, innovative and meticulous approach to delivering solutions.
The results are clean, intuitive, refined and cohesive, with rapidly loading pages and extremely high usability.
The benefit to PBA of this long-term relationship has been the highly effective way in which Digital Tsunami has implemented and enhanced my vision on every project.