Mid-Autumn Festival celebrations
October 1, 2012
This weekend in Hong Kong, (and in Chinese and Vietnamese communities around the world), the Mid-Autumn Festival is being celebrated.
Festivities include sharing balmy evenings under a full moon, lanterns (in traditional or contemporary shapes), incense, match-making and moon cakes, to relive the millenia-old harvest festival imbued with the mythology of Houyi and Chang'e, court intrigues and immortality pills.
From Our Clients
With a brief timeline to ensure we had a web presence and launch coinciding with our 10 year anniversary, Digital Tsunami delivered. On time. On budget. Great Effort!
Since 2003, Digital Tsunami has collaborated with Personal Broadband Australia to deliver many online solutions, including the latest www.pba.com.au site.
Central to the development process is Digital Tsunami's thorough understanding of the project needs, clear and constant communication, and creative, innovative and meticulous approach to delivering solutions.
The results are clean, intuitive, refined and cohesive, with rapidly loading pages and extremely high usability.
The benefit to PBA of this long-term relationship has been the highly effective way in which Digital Tsunami has implemented and enhanced my vision on every project.
.. exceptional service and experience across all elements of web development from interactive strategy and marketing through to interface design and project management.
I happily recommend Andrew and the Digital Tsunami team.
I have dealt with many web marketing and support companies over the years, and have been very impressed with Digital Tsunami's response, advice and understanding of their field. I recommend talking to Andrew about your next web project.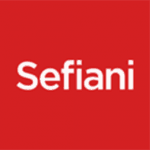 We continue to be impressed by the standard of service and advice. We not only get quality web design and implementation, but also honest feedback and suggestions which are crucial to the final product.